FBI Officials Arrest Over A Dozen Suspected 'Anonymous' Hackers Following Raids [UPDATE]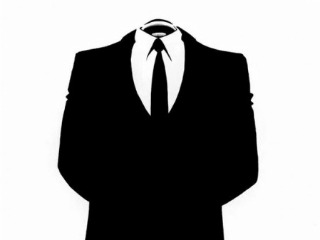 Update: Over a dozen suspected Anonymous hackers have been arrested following this morning's string of FBI raids across New York, California and Florida.
FoxNews.com reports that the arrests are part of "an ongoing investigation" into Anonymous.
—
The FBI has searched homes belonging to suspected members of Anonymous, a group linked to various high-profile hackings. Ten agents raided a home in Baldwin, NY, as well as two others on Long Island and one in Brooklyn. The Long Island and Brooklyn raids are ongoing as of this morning.
In Baldwin, agents confiscated at least one laptop as they searched for computers and "computer-related accessories" belonging to Giordani Jordan. The equipment is thought to have been used in implementing denial of service attacks against a number of companies.
Anonymous (not to be conflated with Lulzsec, which has different, less politically-charged motivations for its hackings) notably launched "Operation Payback" late last year, acting in defense of WikiLeaks. At the time, the group wrote that recent media coverage of their actions had been, "at best, misinformed:"
We are not a terrorist organization or a group of "hackers" as governments, demagogues, and the media would have you believe. We are a diverse group that touches every aspect of philosophy, religion, and politics ever conceived by man. At this time, Anonymous, as a distributed consciousness, is focused on protesting peacefully for Freedom of Expression on the Internet. We ask the world to support us, not for our sake, but for your own. When governments control information they control you. We will resist until our dying breath. Pay attention citizens and governments of the world.
Update: The FBI is now executing warrants in California, checking in at several homes at 9 a.m. ET this morning.
h/t FoxNews.com
Have a tip we should know? tips@mediaite.com