Federal Investigators Are Reportedly Looking Into Accusations That Jane Sanders Defrauded a Bank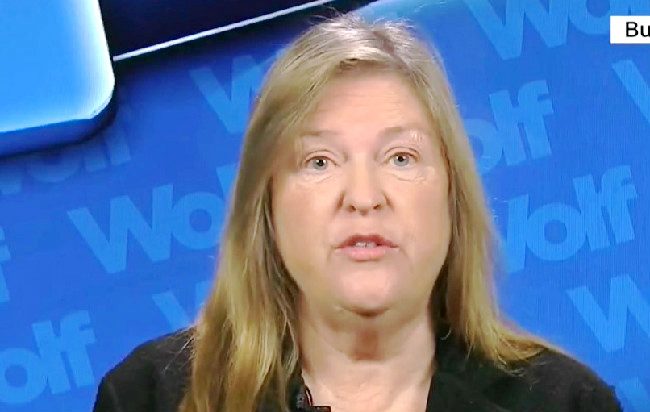 During her husband's primary campaign, Jane Sanders did a great job of sidestepping stories about her role in the shuttering of a private college in Vermont. Sanders was the president of Burlington College from 2004 to 2011 and many see a real estate deal she brokered as one of the reasons it closed in 2016.
Still, rumors are persistent, and even though Bernie Sanders is no longer running for the presidency, Jane is back in the news. The Daily Caller is saying they can confirm that the FBI is looking into the reports that she defrauded a bank while she was trying to expand the campus. Their confirmation is based on documented interviews by the FBI and FDIC; obviously, the DOJ and FBI don't comment on whether an investigation is taking place, so there is no actual confirmation that way.
Per the Daily Caller:
Sanders wrote on a 2010 loan application that 83-year-old Corinne Bove Maietta, the daughter of the founders of Bove Restaurants in Burlington, pledged $1 million to Burlington College over five years. Maietta, who has a property in West Palm Beach, says it was not a pledge but an unspecified bequest to be paid to the school upon her death. Maietta's accountant confirmed to The Daily Caller News Foundation the FBI contacted him seeking an interview with Maietta.
There is a string of other seemingly related interviews taking place, too, so it certainly doesn't look great for Jane. Then again, all sorts of people are under FBI investigation every day, even the woman who beat her husband in the primary and the man who ultimately beat her for the presidency. Being under investigation is just the cool thing to do lately!
[image: screengrab]
Have a tip we should know? tips@mediaite.com