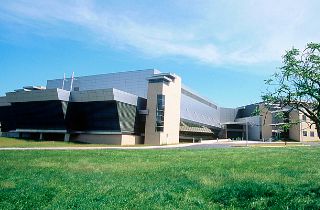 On July 18, Chemical and Engineering News reported an explosion that injured a guard at the National Institute of Standards & Technology near Washington, D.C. Soon afterwards, Congress ordered an investigation after local police discovered some odious evidence about where the explosion happened: there might have been a meth lab inside of a government agency.
Montgomery County police gave a statement on Tuesday, saying that in the NIST's special projects building, chemicals and items were recovered that point to the manufacture of methamphetamine. The guard who was injured has been released from the hospital and has resigned from his post.
"At this point, we're not identifying anyone who may be involved," said Capt. Paul Starks. "First, we have to look at all the circumstances and determine if what occurred rises to a criminal violation."
Rep. Lamar Smith, chairman of the Science, Space and Technology Committee, sent a letter to Secretary of Commerce, Penny Pritzker, requesting an investigation and weekly updates:
"As chairman of the committee with jurisdiction over NIST, I am troubled by the allegations that such dangerous and illicit activity went undetected at a federal research facility. It is essential that we determine exactly where the breakdown in protocol occurred and whether similar activities could be ongoing at other federal facilities."
NIST spokeswoman Gail Porter said that the last NIST project in the room dealt with an experiment on combustion. However, she said that when the test ended, their materials and supplies were supposed to be cleared out while they preparing another project.
[h/t Washington Post]
[Image via Wikimedia Commons]
Have a tip we should know? tips@mediaite.com