Following 'Whores' Incident at Sanders Rally, Clinton Supporters Trend #DemocraticWhores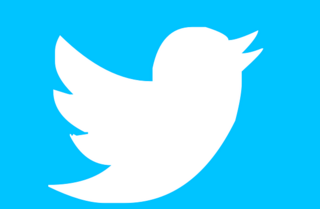 Last night, while talking about Hillary Clinton and the place of money in politics at a Bernie Sanders rally, Dr. Paul Song used the phrase "democratic whores." While he was talking about the exchange of money for favors in a broad sense, using such a term when discussing a female politician in particular is, of course, a terrible idea.
The Sanders camp disavowed the comments, but since they happened in front of a crowd of 27,000 during the social media age, the damage had been done.
Dr. Song's comment was inappropriate and insensitive. There's no room for language like that in our political discourse.

— Bernie Sanders (@BernieSanders) April 14, 2016
Even though the incident barely made a blip on the cable news radar, online activists noticed fast. Right now, #DemocraticWhores is trending on Twitter with 74,400 tweets nation-wide.
#DemocraticWhores This might be an inconvenient TRUTH but no Democrat, or Republican can with without Women & Minorities

— SouthFlorida4Hillary (@SFL4Hillary) April 14, 2016
Bern supporters attacking and explaining to me what I actually heard when I was actually there…priceless. #DemocraticWhores.

— Isabella J. (@IsabellaJ23) April 14, 2016
Bernie's #MalePrivilege. Stifle yourself #DemocraticWhores! pic.twitter.com/gGSEFwXLCu

— Puesto Loco (@PuestoLoco) April 14, 2016
It's so sad seeing Berniebros pretend that the word "whore" is perfectly acceptable in political discourse. #DemocraticWhores #ImWithHer

— Flubber McCubbin (@flubbermccubbin) April 14, 2016
The hashtag is filling with opinions from both sides of the issue.
So some guy at a Bernie rally says "#DemocraticWhores" and Bernie denouncing it the very next day isn't good enough? Proves you're desperate

— Saint Brian (@AWorldOutOfMind) April 14, 2016
#ImWithHer Nazi comment should be disavowed by @HillaryClinton like @BernieSanders did re #DemocraticWhores https://t.co/ngR5QxDZUn

— OthewhomaniT (@OthewhomaniT) April 14, 2016
While saying #democraticwhores was inappropriate,the message was on point. People are tired of gov officials, like HRC, selling out for ca$h

— Sabin Ghimire (@sabinghimire93) April 14, 2016
[image via screengrab]
For more from Lindsey and to tweet about some #DemocraticWhore, follow her on Twitter.
Have a tip we should know? tips@mediaite.com