For A Limited Time Only, Those Totally Obsolete Trump/Kim Coins Are On Sale At the WH Gift Shop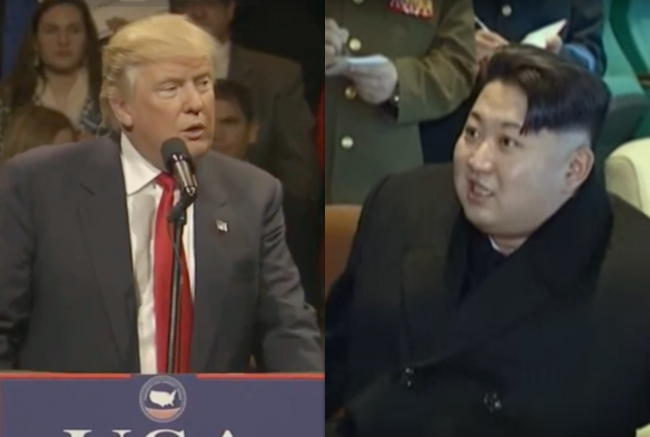 Hey, news fans! Have you ever wanted to own a commemorative coin celebrating a historical summit that got called off?
Well, now you can! For a limited time only, the coins commemorating the earth-shattering, unprecedented June 12 nuclear summit in Singapore between President Donald Trump North Korean leader Kim Jong Un, and South Korean President Moon Jae-in are the Deal of the Day at the White House Gift Shop, down from $85.00 to a bargain $59.00!
Impress your friends, family, and politically savvy pets with a coin commemorating an event that never actually happened and — as a bonus — is absolutely worthless as currency. Never before has something so preemptively created been so cheap!
The coin depicts the symbols of the United States, South Korea, and North Korea, as well as the leaders of each country. It celebrates what the gift shop is calling the "eventual summit" between the two countries.
"The Ornament Will be Made Whether or Not the Summit Occurs as Scheduled," the gift shop website reads. "Because the Theme is Coming Closer to Peace and Celebrates the Act of Communication Among Countries."
Be advised that if you choose to partake of this incredible deal, you can request a refund*. But "Most Supporters Have Said" – in other words, many people are saying – "They Want This Heirloom of Political History Regardless of Outcome."
Are you one of them? Do you, too, believe in the power of counting your chickens way, way before they become a nuclear summit with one of the most volatile and oppressed countries in the world? Then come on down to the White House Gift Shop!
*The White House reserves the right to deny a refund to anyone asking for it. In fact, don't ask at all. Trying to get your money back from any organization even tangentially related to Donald Trump is like engaging someone on the Yanny/Laurel debate. It's long, long gone. Please leave it alone.
[image via screengrab]
Have a tip we should know? tips@mediaite.com