Former Romney, Obama Classmate Says President Will 'Smoke' Romney in Debates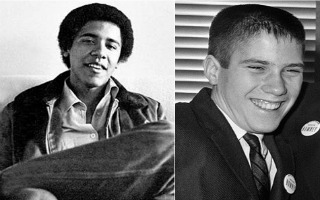 In an interview with The Daily, a former classmate of both Republican presidential nominee Mitt Romney and President Barack Obama shared his thoughts on the race. He said that, while he respects both men, President Obama will "smoke" Romney in the presidential debates in the fall and the best that Romney can hope for is that he does not "come out not looking like a fool."

The Daily describes Sidney Barthwell as "the only black member of Romney's 1965 class at [Michigan's] Cranbrook Schools." Barthwell met President Barack Obama at Harvard Law where they worked together to advocate for greater diversity among the law school's faculty.
Barthwell told The Daily that, while he has donated to both candidates' campaigns, he finds Obama to be the stronger politician and he thinks Obama will eclipse Romney in the debates.
"When they debate, Barack will smoke Romney," Barthwell, a district court magistrate in Michigan who attended boarding school with Romney and Harvard Law School with Obama, told The Daily.

"Mitt Romney is smart," he said. "Having said all that, I still think he's going to get smoked. The best he can do is hopefully come out not looking like a fool. Mitt will find out the hard way as soon as they have their first debate: You don't debate Obama."
Barthwell went on to describe Romney as an average student who was "very ordinary" and "not particularly popular." Barthwell said he could not confirm the story broke by the Washington Post which alleged Romney participated in the forcible cutting of a classmate's hair.
Barthwell says that Romney as a "liberally-minded person" and said that those who know him personally are "baffled by how he comes off on the campaign trail." However, Barthwell had only glowing things to say about President Obama.
"With Barack, what you see is what you get," he continued. "He comes across as a warm, concerned, hard-working, friendly, nice, humanistic and compassionate individual, and that's what he is. He doesn't have a problem portraying that. Mitt, on the other hand, who is also these things, does."
h/t The Daily
Have a tip we should know? tips@mediaite.com