Former Trump Lawyer Blasts Mueller Probe: 'There's No Basis…It's Been a Terrible Waste of Time'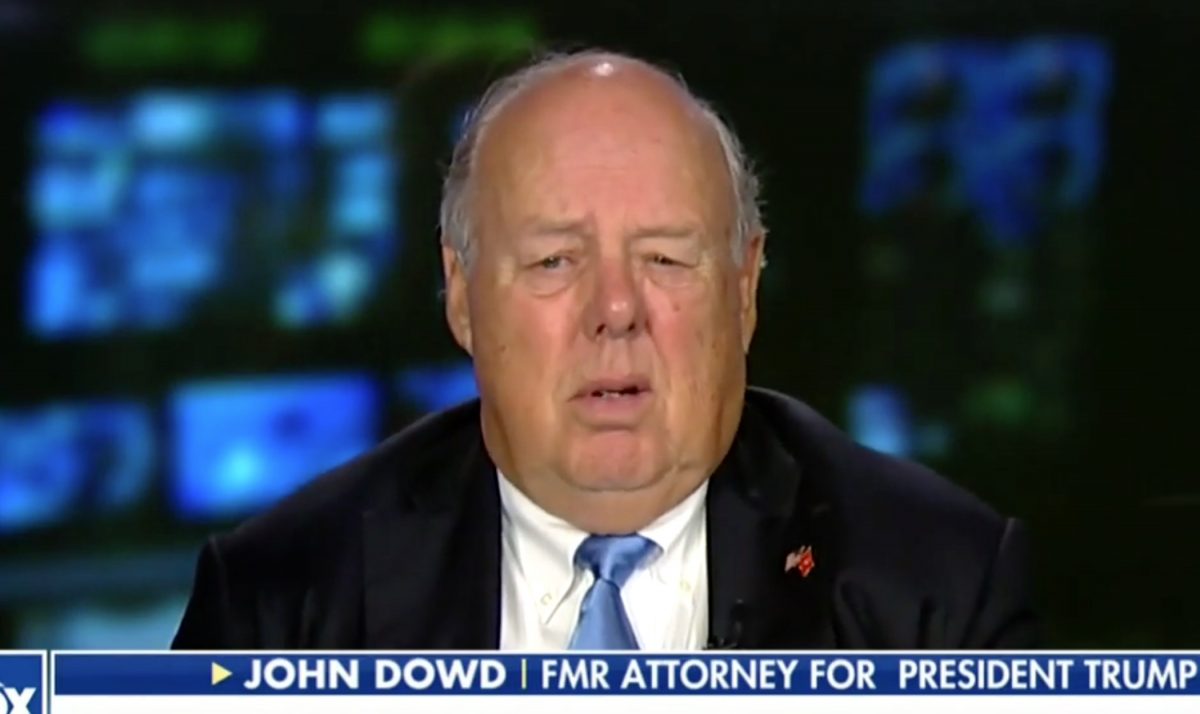 John Dowd, the former top lawyer for Donald Trump's defense team, gave an interview where he tore into Special Counsel Robert Mueller while insisting that the president will be cleared in the end.
Dowd spoke for the premiere of ABC News' "The Investigation" a new podcast dedicated to tracking the ongoing developments into Mueller's probe on Russian collusion and obstruction of justice. The way he sees it, Dowd doubts there will ever be a public report on Mueller's assessment, and the investigation is "one of the greatest frauds this country's ever seen."
"I know exactly what [Mueller] has. I know exactly what every witness said, what every document said. I know exactly what he asked. And I know what the conclusion or the result is…There's no basis. There's no exposure. It's been a terrible waste of time."
Dowd left Trump's legal team in March 2018 amid reports that he was frustrated with the president for ignoring his advice on how to legally handle Mueller. The departure happened over disagreements on how cooperative Trump and his team should be with the probe, and during the podcast, Dowd railed against the idea of Mueller leading Trump into a perjury trap if they ever speak to each other.
From ABC.
Dowd said he did not believe Trump would intentionally lie to the Mueller team, but that he would lose track of key details in the swirl of a massive amount of material he had to digest as president every day.

"In my questioning him or talking to him, you know, first question, easy. Second question, easy. Third question, he wasn't sure. And he doesn't like being unsure. So he'll guess," Dowd said. "There's your trap, right there. It's not whether he lies or not… It's not a matter of integrity. It's overload."
The interview went on with Dowd shrugging off Mueller's indictments for numerous Russian officials and the guilty pleas he obtained from several former advisers in Trump's orbit. He topped it off by saying the probe will have no merit as far as Trump is concerned.
"If I was supervising Mueller, [I would] tell him to 'knock it off, get it done," said Dowd. "Your job is to find out if there's collusion or there was obstruction, and the answer's 'no,' so let's get on with it."
— —
>> Follow Ken Meyer (@KenMeyer91) on Twitter
Have a tip we should know? tips@mediaite.com