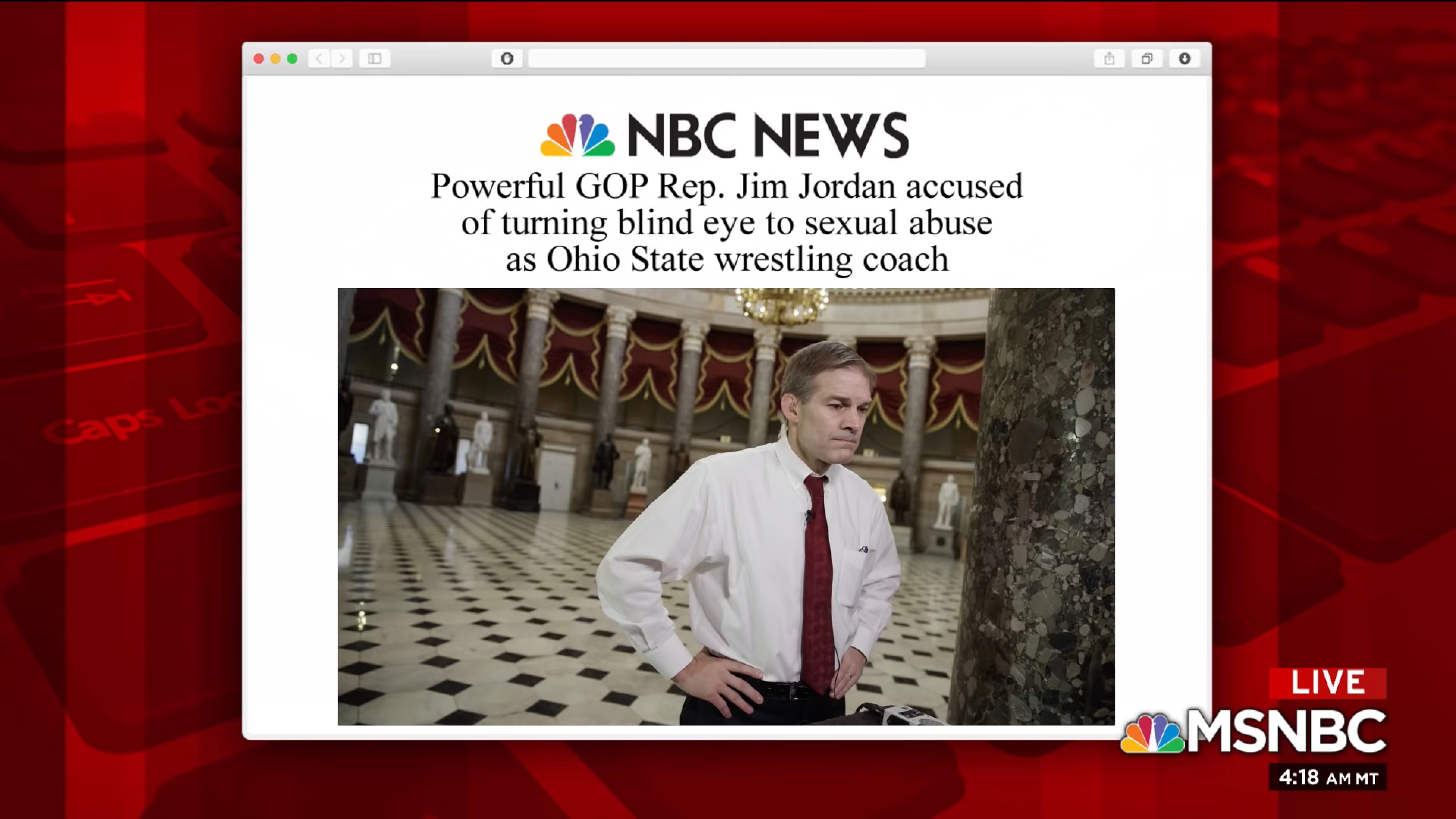 Yet another Ohio State University wrestler has come accusing Rep. Jim Jordan of turning a blind eye to alleged molestation by the team's doctor.
Shawn Dailey went public with his story Thursday, adding his voice to the three others who say they, too, were abused at the hands of Dr. Richard Strauss, NBC News reported.
The stories of abuse date back to the mid-1990s during Jordan's time as the team's assistant coach. Dailey told NBC that Jordan participated in discussions in which the subject of Strauss' behavior came up.
"I participated with Jimmy and the other wrestlers in locker-room talk about Strauss. We all did," Dailey told NBC. "It was very common knowledge in the locker room that if you went to Dr. Strauss for anything, you would have to pull your pants down."
Dailey added that Strauss' actions eventually convinced him to leave the sport altogether.
The claims have become increasingly damning for Jordan, who is said to have known about the molestation for years.
Jordan continues to contend that he was unaware of the matter and that had he been aware, he would have addressed it, according to his Tuesday interview with Politico.
President Donald Trump backed Jordan in remarks given at Air Force One Thursday, stating he felt the claims against Jordan were false.
"I don't believe them at all," Trump said. "I believe him. Jim Jordan is one of the most outstanding people I've met since I've been in Washington. I believe him 100 percent. No question in my mind. I believe Jim Jordan 100 percent. He's an outstanding man."
[Image via screengrab]
Follow Amy Russo on Twitter: @amymrusso
Have a tip we should know? tips@mediaite.com