Fox News Announces New Shows From Sean Hannity and Laura Ingraham on Streaming Service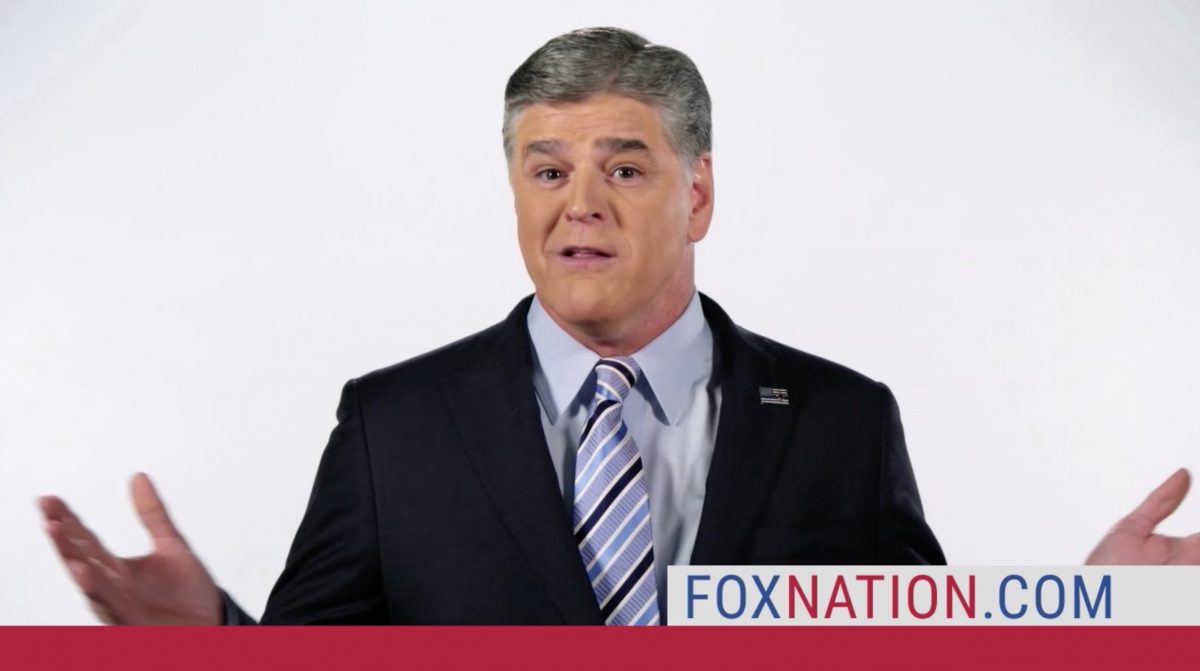 Fox News announced several new shows that will air on the network's forthcoming streaming service for Fox superfans, FOX NATION!!!!!!
Laura Ingraham will be co-hosting Laura & Raymond alongside Raymond Arroyo — a regular guest on her primetime show who recently plunged from his chair trying to take a selfie with a Bud Light — which a release described as a show focused on politics and culture.
Fox News's primetime star Sean Hannity, meanwhile, will host a program "that is currently in development."
On weekdays, Fox Nation will kick off at 7 a.m. with Primetime Highlights, in which Fox & Friends First host Rob Schmitt and reporter Carley Shimkus will "break down key moments from FNC's top-rated primetime programming." Fox & Friends' After the Show Show, a showcase of "casual discourse" between hosts Brian Kilmeade, Steve Doocy and Ainsley Earhardt, will air at 9 a.m.
Other shows announced included UN-PC, to be hosted by ex-ESPN host and firebrand Britt McHenry, and Greg Gutfeld sidekick Tyrus, a ten-minute version of Justice hosted by Jeanine Pirro, and Moms, a monthly program hosted by former Real World star Rachel Campos-Duffy.
The latest update in Fox Nation's rollout follows the announcement of its lineup, featuring Hannity, Ingraham, Tucker Carlson, Tomi Lahren, Andrew Napolitano and more.
The paid streaming service is set to launch later this fall.
Have a tip we should know? tips@mediaite.com
Aidan McLaughlin - Editor in Chief