Fox News Execs Reportedly 'Rattled' By Ralph Peters Resignation: 'Hit Like A Bombshell'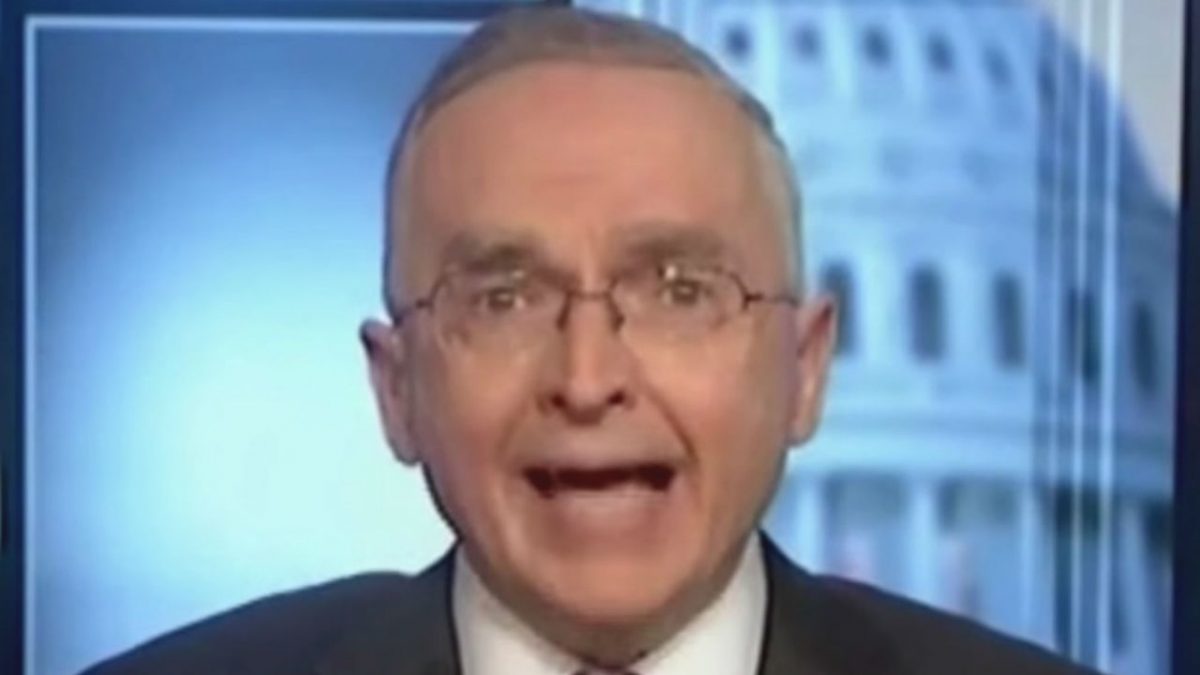 Former Colonel Ralph Peters, now an ex-Fox News analyst, shook the network pretty badly when a fiery letter he sent colleagues before resigning leaked to the public, CNN reported on Wednesday.
"The thing hit like a bombshell," an anonymous Fox News employee told CNN. The letter was allegedly shuttled around at Fox News, per Oliver Darcy:
The stunning note reverberated through the Fox News community. Employees passed it along to other employees, people familiar with the matter said, with many agreeing with the thrust of the note: That Fox News opinion personalities were out of control in their devotion to Trump. One employee even told CNN that they were "jealous" about the way Peters made a splash on his way out and that the person "fantasized" about doing the same.
Additionally, a source told CNN that Fox News' executives were "rattled" by the letter going public, as Peters is someone who has a good deal of clout within the conservative community. A longtime Fox News employee explained to CNN that Peters' letter highlighted a schism that's long existed within Fox News: between its opinion personalities, who routinely criticize the intelligence community, and its hard news operation.
A source familiar with the situation at Fox News pushed back on the CNN report, telling Mediaite that its executives were not "rattled" by the former analyst's parting shot at the network. They added that Fox News had known about the letter since March 1.
The letter that Peters, a retired United States Army lieutenant colonel who served as a Fox News analyst for years, sent his colleagues was reported by Buzzfeed News. In it, he decried Fox News's primetime hosts and cast the network as a "propaganda machine."
"Over my decade with Fox, I long was proud of the association," Peters wrote. "Now I am ashamed."
Peters will be sorely missed at the network by Mediaite, given his propensity to dole out insane soundbites. We memorialized his television career here.
[image via screengrab]
Have a tip we should know? tips@mediaite.com