The State Department tonight released lots more Hillary Clinton emails from her private server, a combination of the serious and not-so-serious stuff going on behind the scenes.
Some of them are mundane, like these two: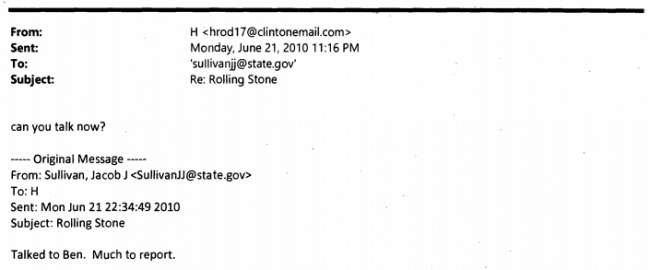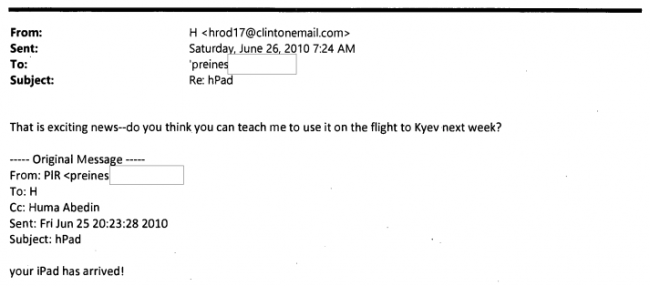 Take particular note of the "hPad" nicknaming of her new iPad there.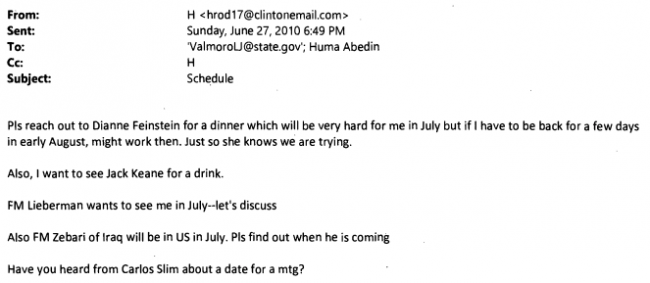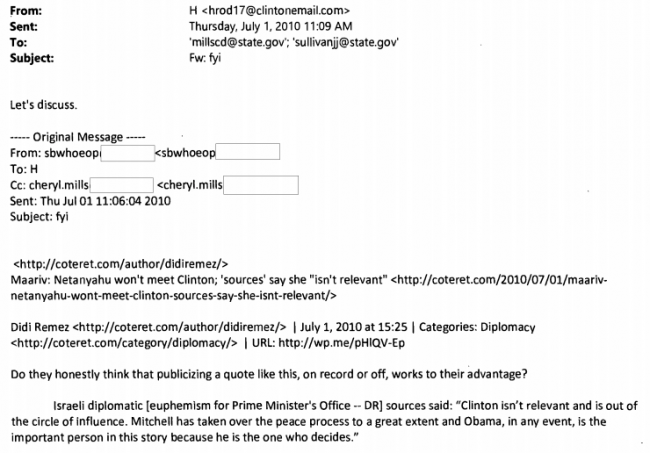 The one below is in reference to the infamous Rolling Stone report that really threw the administration for a loop:

And let your imaginations fly as to who the ogrish male here is:

This email about being more careful with emails seems particularly amusing in hindsight: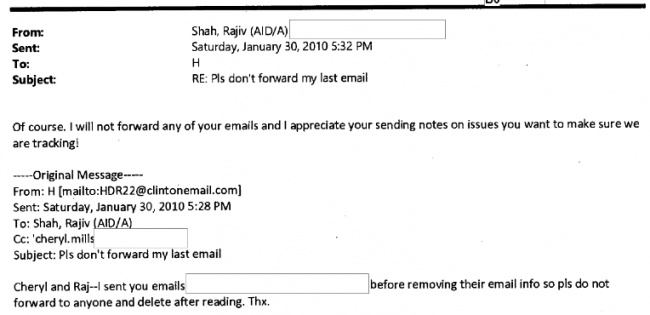 This one was sent by Sidney Blumenthal about the formation of a Democratic PAC: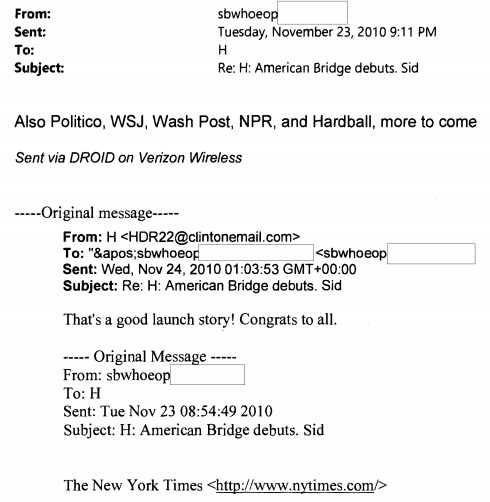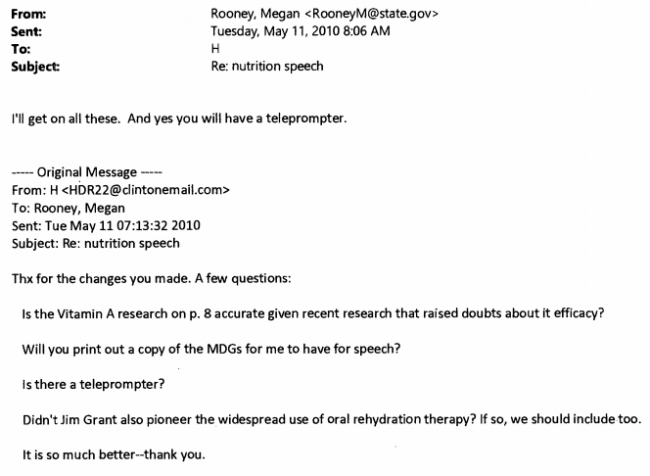 And another Blumenthal email, this one about President Obama's approval numbers: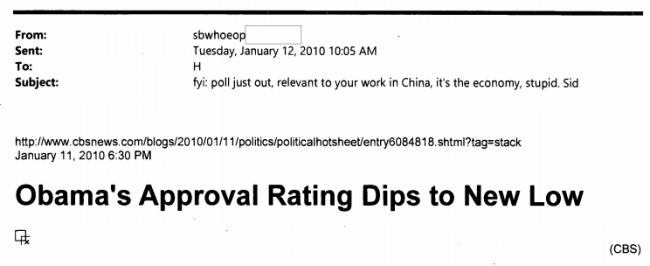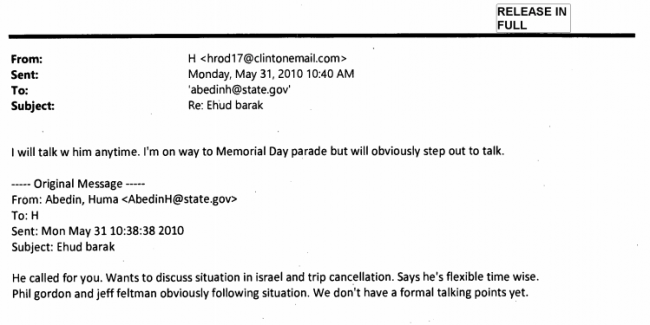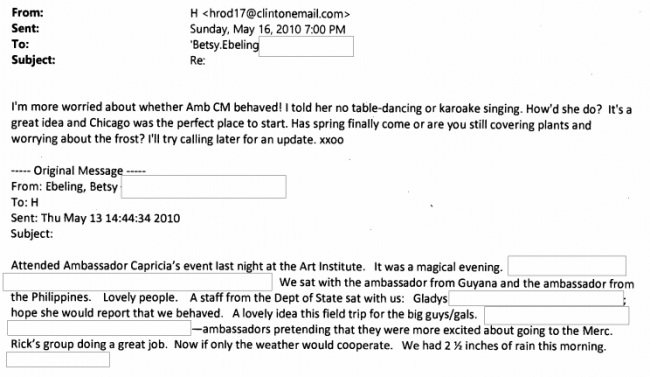 Now, the following three tweets are about Fox News and require some context. The first one is in reference to a speech she gave to the Brookings Institute in 2010 talking about how the rich aren't paying their fair share. The following two are about a controversy in which official Mike Posner was in China and lamented Arizona's infamous SB 1070 immigration bill:



A Titanic reference: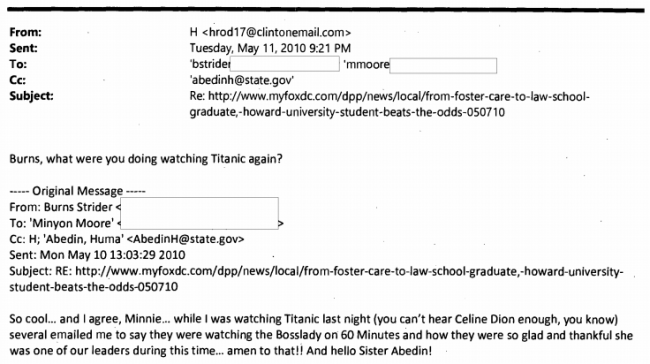 A Martin O'Malley reference:

An email in which Clinton types the phrase "Let's wrap this up in the Senate and go drink something unhealthy!":

And last but not least, one of the most important questions that has ever been asked in the history of time:

Yeah, where are we on gefilte fish?
[images via screengrab, featured image via Chatham House]
— —
Follow Josh Feldman on Twitter: @feldmaniac
Have a tip we should know? [email protected]
Josh Feldman - Senior Editor