Fox News Scores Monster Ratings For Kavanaugh-Ford Hearing, With Hannity Hitting 5.8 Million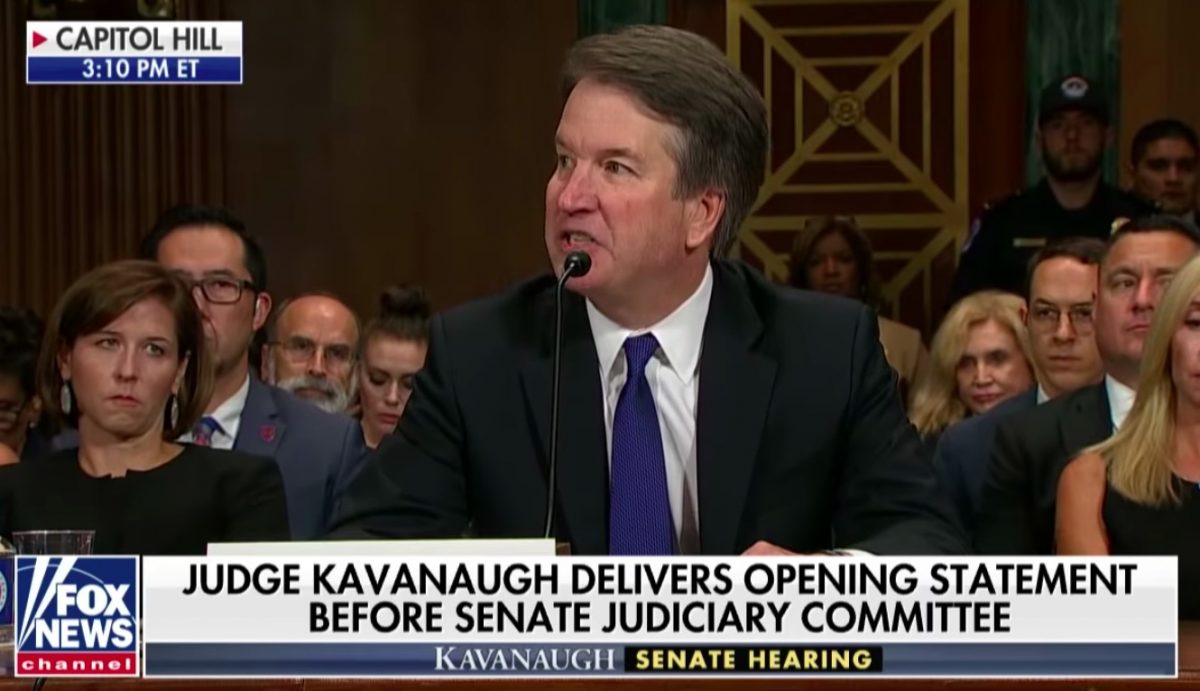 Fox News won the ratings war for Thursday's Senate hearings with Supreme Court justice nominee Brett Kavanaugh and his accuser Christine Blasey Ford.
Early data from Nielsen shows that the cable news network drew in massive numbers, beating out MSNBC and CNN across the board. Bret Baier, Chris Wallace, and Martha MacCallum led Fox News' coverage of the testimonies to an average of 5.69 million viewers and 1.07 million in the key demographic.
That means Fox News beat its competitors' total viewers combined: CNN averaged 2.51 million viewers and 736,000 in the 25-54 age range, while MSNBC averaged 2.89 million in total viewers, but had less than 500,000 in the key demo.
Fox News also beat its competitors in primetime ratings, averaging 5.50 million viewers and 1.31 million among 25-54 year olds, which soundly topped CNN and MSNBC. As is expected, Sean Hannity took home the top spot in total viewers (with a whopping 5.85 million viewers) and the key demo (1.36 million).
The networks posted strong numbers too, but failed to topple Fox News monopoly on the ratings: ABC scored 3.46 million total viewers, CBS followed with 3.23 million and NBC notched 3.19 million.
The network also got a head start on their competition regarding the Kavanaugh misconduct story thanks to Martha MacCallum's exclusive interview with the SCOTUS nominee, which aired several days before the hearing. Parts of that interview were used in the questioning of Kavanaugh, particularly his claim that he "did not have sexual intercourse or anything close to sexual intercourse in high school or for many years thereafter."
This post has been updated.
[image via screengrab]
Follow the author on Twitter (@calebecarma).
Have a tip we should know? tips@mediaite.com