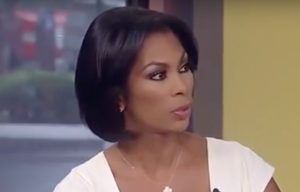 True cable news fans will remember this tidbit from last September: Fox News' Harris Faulkner sued Hasbro toy company over a Littlest Pet Shop figuring named, well, Harris Faulkner. Whether or not the little plastic hamster looked like the Emmy-winning anchor is up for debate — though Faulkner claimed that with its wide eyes and big lashes it did look like her — but what has finally been settled is the lawsuit itself.
In fact, it's been settled "amicably," according to a joint statement from Faulkner and Hasbro. Here's that statement:
Harris Faulkner and Hasbro are pleased to report that the lawsuit filed by Ms. Faulkner last year has been settled amicably. Ms. Faulkner took action against Hasbro because it was selling a child's toy – a plastic toy named Harris Faulkner. Ms. Faulkner argued that she did not consent to have her name or image associated in any way with the manufacture and/or sale of this toy and that, as a journalist, she never endorses companies' products. In defending the lawsuit, Hasbro contended that its Littlest Pet Shop toy was not named for Ms. Faulkner and did not look like Ms. Faulkner in any way. The 'Harris Faulkner' toy is no longer manufactured or sold by Hasbro. However, since there still may be 'Harris Faulkner' toys or packaging with the 'Harris Faulkner' name in the stream of commerce, Ms. Faulkner reiterates that she has not endorsed or approved this product. The parties will not comment further on the litigation or its settlement.
It took about a year for the $5 million lawsuit to get figured out, but it looks like the saga has finally come to an end.
The statement was right about one thing for sure: Some of the toys are still out there. Here's an eBay listing for one so you can judge for yourself whether the little hamster and person-sized anchor look anything alike.
[image via screengrab]
Have a tip we should know? tips@mediaite.com