Gawker Notes Conflict of Interest in Post Slamming NYT for Not Noting Conflict of Interest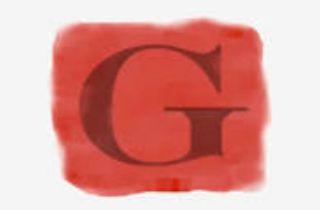 A Gawker post calling out The New York Times for not noting a conflict of interest had to be amended with a note apologizing for not disclosing that post's author's conflict of interest.
Professor and historian Greg Grandin wrote a piece for Gawker this week titled "Kissinger Biography Is Great, Says Pal of Author and Kissinger in New York Times." He calls out the Times for allowing Andrew Roberts, a historian very friendly with Henry Kissinger, to review a biography on Kissinger, when Roberts was apparently Kissinger's first choice to write his biography.
The biography (technically the first volume of it), written by Niall Ferguson, is heralded by Roberts as a tome that "gives the reader enough evidence to conclude that Henry Kissinger is one of the greatest Americans in the history of the Republic," and he anticipates a "masterpiece" on Ferguson's hands.
Grandin pointed out on Gawker that Roberts is friendly with Ferguson as well, and said that the Times is generally careful about conflicts of interest when it comes to book reviews, citing his own experience.
Put simply, he said, "The Times might as well have asked Kissinger to review his own biography."
Now, Grandin notes that he has a new book coming out about Kissinger, and a critical one at that, but it turns out a New York Times review of his own book came out in the same issue of the Times' Book Review. And so, at the top of a post about not disclosing conflicts of interest, Gawker has added a note apologizing for not disclosing a conflict of interest:
A note to our readers: In the process of assigning this post, we were informed that its author, historian Greg Grandin, was having his own Kissinger biography reviewed by the New York Times Book Review. While we were not informed of the date that the review would be appearing, it turns out to be in the same edition of the New York Times Book Review in which Roberts' essay appears. In its review, the Times described Grandin's work as a "fresh argument that, although more provocative than convincing, amounts to one of the most innovative attacks on Kissinger's record and legacy." This was relevant information that should have been included in the post, especially in a discussion of the ethics around writers' conflicts of interest. We should have inquired with Grandin as to the timing of the review of his book and reported that fact in the post, and we apologize for failing to do so.
[image via Gawker]
— —
Follow Josh Feldman on Twitter: @feldmaniac
Have a tip we should know? tips@mediaite.com
Josh Feldman - Senior Editor