George Clooney Reportedly Moving Back To Trump's America Due to Safety Concerns in England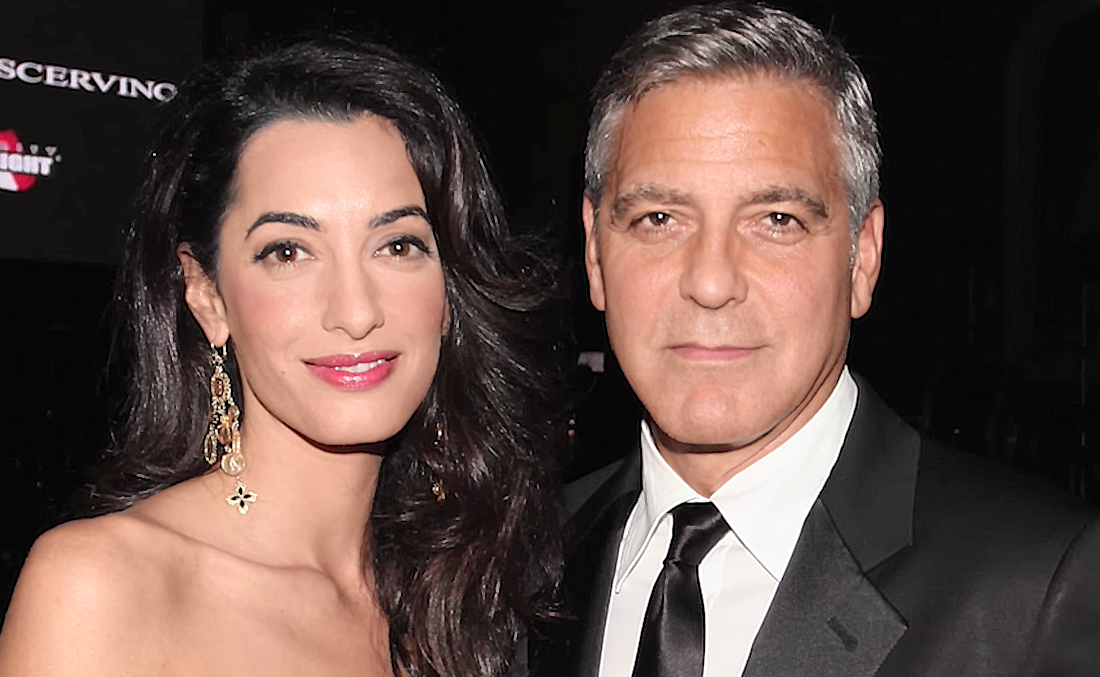 Following the birth of his newborn twins, actor George Clooney is reportedly moving his family from one of their gated mansions in the English countryside back to one of his gated mansions in Los Angeles, citing security concerns.
According to Life & Style magazine, the 56-year-old Clooney has "been increasingly worried about the level of security in their homes", following the birth of his children Ella and Alexander last month.
"He doesn't feel like Amal and the twins are safe living in the English countryside," an unnamed insider says. "He's determined to move his family to LA, where he feels much more secure."
"As soon as Amal found out she was pregnant, he hired former Secret Service agents to assess all his properties and make recommendations for improvement," the insider told Life & Style. "His mansion in Studio City was deemed the most secure, and it's within minutes of an LAPD station."
Conservative news outlets have been quick to criticize Clooney for perceived hypocrisy believing that his potential move is at least partially based on an influx of Muslim immigrants to England and a string of recent terror attacks. Clooney has been a big advocate for open borders and taking in refugees. He recently praised German Chancellor Angela Merkel for her apparent open border policy while being criticized for constantly seeking more seclusion himself.
The site BizPac Review ran the headline, "Pro-refugee George Clooney reportedly moving family back to US: Feels unsafe in terrorism-ravaged Britain" and Breitbart News went with, "Report: Open Borders Advocate George Clooney Moving Family Back to Trump's America for 'Security Reasons'".
The report only cites safety concerns and does not give specifics. Any specific motive is just speculation but nevertheless, if true, George Clooney is apparently moving back to the only place he feels safe – Donald Trump's America.
Have a tip we should know? tips@mediaite.com