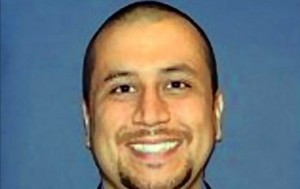 Yesterday, the judge in charge of George Zimmerman's second bond hearing released him on $1 million bail. Immediately following that latest development, Zimmerman is once again soliciting donations online. Never mind the fact that soliciting online donations and then withholding financial information was what landed him with a second bond hearing to begin with.
RELATED: George Zimmerman Bond Set At $1 Million
On his defense website, a press release broke down the financials of his bond, making the case for why he needs more money. To get Zimmerman out of jail, it says, they will have to post 10 percent of the bond amount to the bail bond company and have $1 million in collateral:
George Zimmerman and his family do not have anywhere near $1,000,000 for collateral so even if we pay the $100,000 fee, the bail bond company will have to agree to work with us on how the collateral would be posted. We are encouraged we can work this out. We paid $15,000 initially for the first bail fee so an additional fee of $85,000 would have to be paid to post this new bond assuming we can work out the collateral issue.
"Paying bond and scheduled expenses would effectively wipe out the existing balance" of the legal defense fund, the release says.
Zimmerman had previously been granted $150,000 bond — but was called back a second time after it was revealed at that he and his wife were not disclosing all their financial information, particularly in regards to the funds raised through online donations. Furthermore, his wife was arrested for perjury (after lying under oath).
Zimmerman, you'll recall, the is the man charged with second-degree murder after shooting Trayvon Martin. His critics accuse of him of racial profiling, in a case that has spurred national discussion.
(H/T TPM)
Have a tip we should know? tips@mediaite.com