German Vice Chancellor Responds to Trump's Auto Tariff Threat: 'Build Better Cars'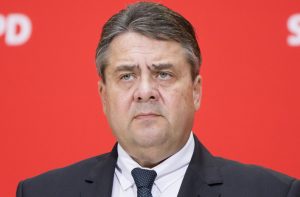 German Vice Chancellor Sigmar Gabriel hit back against Donald Trump's threat to place a massive tariff on German cars entering the United States, responding that the U.S. should just make better cars instead.
"If you want to build cars in the world, then I wish you all the best. You can build cars for the United States, but for every car that comes to the USA, you will pay 35 percent tax," Trump told the German newspaper Bild. Trump suggested that Germany was already treating the American automakers unfairly, noting the lack of Chevrolet in the country.
Gabriel was unamused. "I believe BMW's biggest factory is already in the US, in Spartanburg," he noted in an interview with Bild.
"The US car industry would have a bad awakening if all the supply parts that aren't being built in the US were to suddenly come with a 35 percent tariff. I believe it would make the US car industry weaker, worse and above all more expensive," he continued. "I would wait and see what the Congress has to say about that, which is mostly full of people who want the opposite of Trump."
When asked about the lack of American cars in Germany, Gabriel was even more blunt. "The U.S. needs to build better cars," he said.
[Image via screengrab]
—
>>Follow Alex Griswold (@HashtagGriswold) on Twitter
Have a tip we should know? [email protected]
---