Giuliani: Trump's Hush Payments Aren't Violations Even if 'Purpose Was to Aid the Campaign'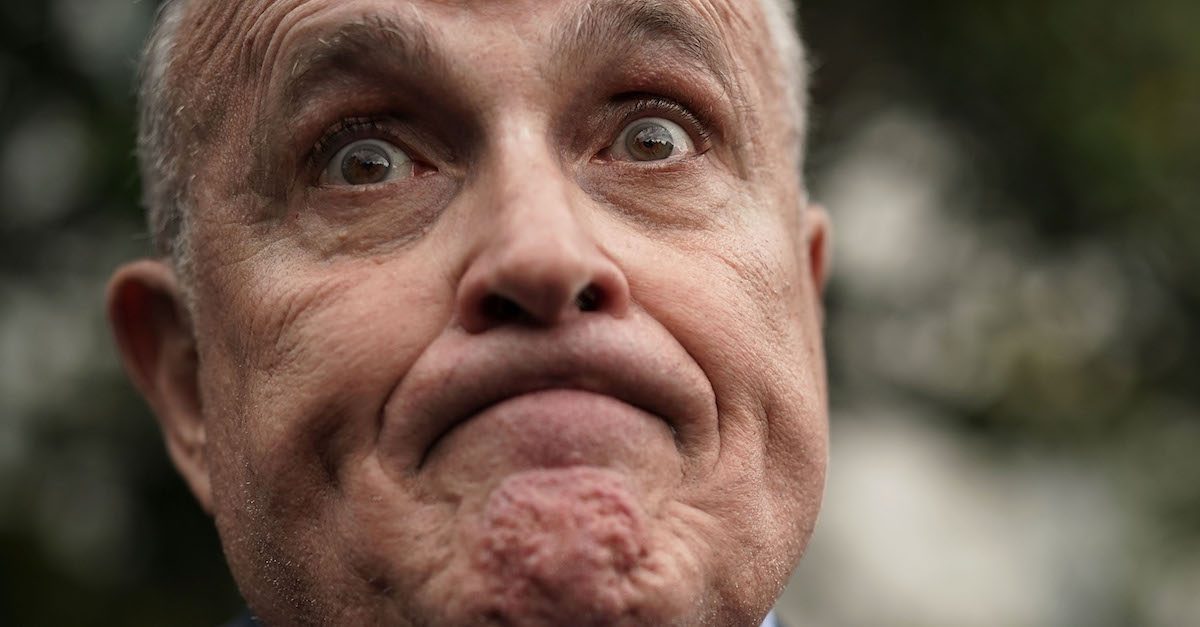 In an unsolicited statement-by-text to The Hill's White House columnist Niall Stanage, the president's attorney Rudy Giuliani claimed that President Donald Trump's hush payments to Stormy Daniels and Karen McDougal weren't campaign finance violations even if they were meant "to aid the campaign."
"A thorough understanding of the Campaign Finance Law would mean that the better interpretation of the statute and rules would mean that the payments to Daniels and McDougall would not violate the law," Giuliani wrote, in his standard, meandering prose. "Even if a purpose was to aid the campaign if there is a strong personal component to a payment- like protecting your wife, children and family from scandal- it is not considered a reportable campaign contribution."
He continued:
"In fact if it was you could use campaign funds to settle any personal claims against a candidate. For example Congress has spent millions settling sexual harassment claims against members which are not reported as campaign contributions If DOJ is now reviving this theory rejected in the Edwards case why isn't everyone of those Congressman under investigation."
NEW: Rudy Giuliani in a text (unsolicited, FYI) argues that the Stormy Daniels/Karen McDougal payments aren't campaign violations "even if a purpose was to aid the campaign."
It's OK so long as there is a "strong personal component," he says. pic.twitter.com/FSjEBRTXPd

— Niall Stanage (@NiallStanage) December 19, 2018
Many of Trump's defenders have taken a similar stand, arguing that because of the John Edwards case, in which the former senator was accused of paying $1 million to his mistress but never convicted, hush-money cannot qualify as a criminal campaign finance violation.
[image via Alex Wong/Getty Images]
Have a tip we should know? tips@mediaite.com