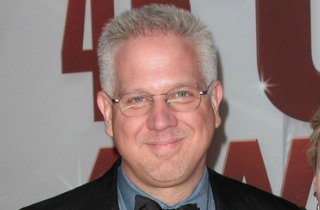 Well, that was quick.
Hours after talking about how he'd love to host a GOP debate, Glenn Beck made it official with a letter he sent to the RNC. Beck is making Reince Priebus an offer to have TheBlaze host the debate previously scheduled to be held by NBC News, which is now pretty much dead.
In the letter [PDF], Beck tells Priebus the GOP candidates "deserve better" than what the mainstream media has given them––treating the debates as "comedies" and "propaganda"––and touts the millions of people in TheBlaze's big audience.
"We are prepared," Beck says, "to produce a new kind of debate, in both substance and distribution. In fact, this will be the first truly cross-platform, digitally engaged debate in the history of American politics, and one that we are confident will reach one of the largest blocks of conservative voters in history."
Beck's proposal is for himself to host, while some of "the greatest new conservative thinkers and media voices in America" ask questions too. He doesn't want soundbites to "reaffirm" what people already know the candidates think, he wants to "know how they will sell their beliefs to America, and how effective their message will be."
He promises an "equal voice" for all candidates (i.e. everyone gets an opportunity to answer the same questions), and tells Priebus that picking TheBlaze would show "you honor and recognize the value of a critical voting bloc."
[image via screengrab]
— —
Follow Josh Feldman on Twitter: @feldmaniac
Have a tip we should know? tips@mediaite.com
Josh Feldman - Senior Editor