Glenn Beck Really Lets PolitiFact Have It: 'You Don't Know Your Ass from Your Elbow!'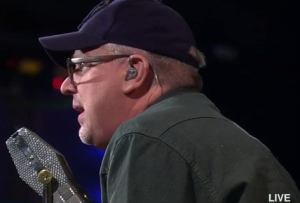 The fact-checking website Politifact dubbed "if you like your plan, you can keep your plan" the lie of the year on Thursday, but the conservative joy has been somewhat reserved; replaced in part by annoyance with Politifact for finally just realizing it was a lie after years of hedging. Glenn Beck in particular really let them have it in a short piece of commentary Friday.


Beck pointed to the other times Politifact looked into the promise made by President Obama, and wasn't exactly impressed that all of a sudden, Politifact has seen the light on Obamacare.
"Politifact, you don't know your ass from your elbow! You don't know what you're doing. It can't be true, half true, and then the lie of the year. It was a lie, it was always a lie, and you were wrong."
In 2008, candidate Obama's statement "If you've got a health care plan that you like, you can keep it" was rated True. In 2009, "If you like your health care plan, you can keep your health care plan" received a Half-True rating, as did another rating in 2012, which said the problem with Obama's words wasn't anything to do with Obamacare, but of the general uncertainty of the health insurance market.
Americans are not simply able to keep their insurance through thick and thin. Even before the law has taken effect, the rate of forced plan-switching among policyholders every year is substantial, and the CBO figures suggest that the law could increase that rate, at least modestly, even if Americans on balance benefit from the law's provisions.
Watch the video below, via BlazeTV:
[photo via screengrab]
— —
Follow Josh Feldman on Twitter: @feldmaniac
Have a tip we should know? tips@mediaite.com
Josh Feldman - Senior Editor