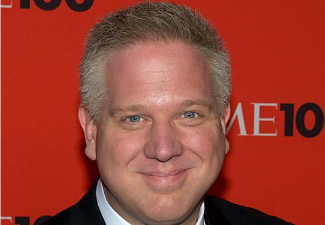 Glenn Beck has previously expressed his desire to be less political and more like Walt Disney, and in an interview with The Hollywood Reporter, Beck reveals he's working on three movies to make the kind of entertainment he would want to see more of in theaters.
Beck's company Mercury Radio Arts is working on building up a film division, and he says right now he's working on three movies: "one set in ancient history, one in modern history and a third he considers 'faith-based.'" For anyone that might wonder why the ex-Fox News commentator would get into the Hollywood game, Beck explains, "Everybody thinks they know who I am because of my stint on Fox — that was two years of my life. I'm much more into culture than I am into politics, and that's where I intend on making my stand."
He doesn't think Hollywood is doing enough to connect with the American people, people of faith particularly, and explains why he's getting so tired of caring about politics, day-in, day-out.
"We're beginning to agree that Republicans and Democrats suck — they've built this machine to grind people into the ground. I hate this stuff. I hate politics. I hate politicians and I feel like I'm wasting my life. Don't we all know what's happening? George W. Bush was taking us down a road, and Barack Obama is taking us down that same road. What difference does it make? I don't want to waste my life anymore."

[photo via David Shankbone]
— —
Follow Josh Feldman on Twitter: @feldmaniac
Have a tip we should know? tips@mediaite.com
Josh Feldman - Senior Editor