GOP Rep. Steve King Tweets Image of Celebratory Beer on News of DREAMer's Deportation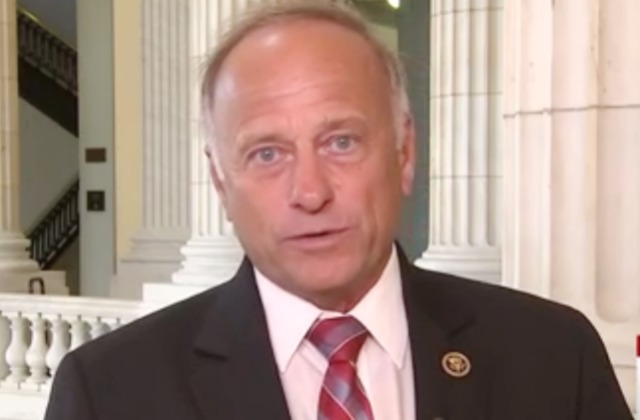 Earlier today, it was reported that 23-year-old Juan Manuel Montes had been deported, making him the first reported case of an immigrant given protection under the Deferred Action for Childhood Arrivals (DACA) to be sent out of the country.
This actually flies in the face of what President Donald Trump had promised when he came into office, stating that that time that the nearly million DREAMers who were offered protection under DACA "shouldn't be very worried" because he has a "big heart." However, at the same time, his administration has promised to crack down on illegal immigration, with executive orders signed by POTUS and Attorney General Jeff Sessions recently delivering an impassioned speech on the subject.
In this vein, one of the president's early and most fervent supporters decided to celebrate the news that Montes had been deported despite having twice been granted protection in the past.
First non-valedictorian DREAMer deported. Border Patrol, this one's for you. https://t.co/56z1b8xrJ2 pic.twitter.com/iNjKd9FHtM

— Steve King (@SteveKingIA) April 18, 2017
Rep. Steve King (R-IA) has long been a hawk when it comes to immigration and has used some colorful, inflammatory, and at times offensive language over the years to discuss the issue. He claimed at one time that most undocumented immigrants were 130-pound drug smugglers with calves the size of cantaloupes. Regarding DREAMers, King stated previously that for every one that's a valedictorian, 100 more are drug smugglers (something he referenced with his recent tweet).
[image via screengrab]
—
Follow Justin Baragona on Twitter: @justinbaragona
Have a tip we should know? tips@mediaite.com