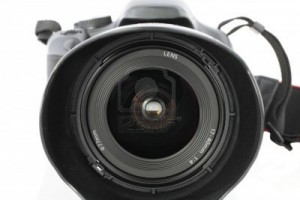 As a report from Politico reveals, there's a fine, fine line between "campaign tracking" and outright stalking. According to the report, GOP politicians and candidates are growing increasingly unnerved by campaign tracking practices employed by House Democrats and their teams:
While most serious campaigns on both sides use campaign trackers — staffers whose job is to record on video every public appearance and statement by an opponent — House Democrats are taking it to another level. They're now recording video of the homes of GOP congressmen and candidates and posting the raw footage on the Internet for all to see.

That ratcheting up of the video surveillance game is unnerving Republicans who insist that even by political standards, it's a gross invasion of privacy. Worse, they say, it creates a safety risk for members of Congress and their families at a time when they are already on edge after a deranged gunman shot former Arizona Democratic Rep. Gabrielle Giffords 18 months ago.
Such campaign tracking footage have focused not only on the candidates themselves, but on their family members and family members' homes. And while trackers working for Republican candidates have also shot footage of opponents and their homes, an NRCC spokesman released a statement noting that anything beyond acting "as eyes and ears to hold Democrats accountable in public events and public spaces" would constitute a violation of policy.
According to DCCC spokesman Jesse Ferguson, meanwhile, focusing on Republican candidates' homes serves a very specific purpose. He writes that "House Republicans have spent this entire Congress trying to hide that they're protecting benefits for millionaires and perks for themselves instead of protecting the middle class, but we won't let them keep it secret any longer."
Read the full report at Politico.com.
h/t Politico
Have a tip we should know? tips@mediaite.com