GOP Sen. Blasts Romney for 'Attempted Character Assassination of the President': Like 'Jeff Flake on Steroids'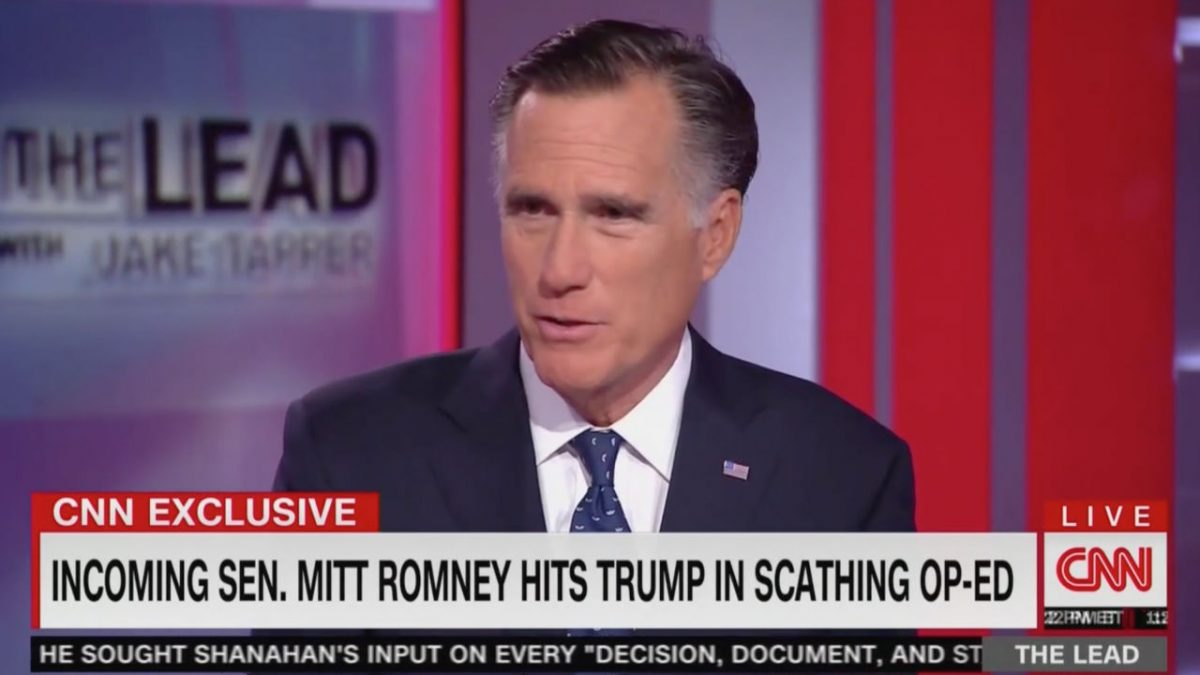 Mitt Romney kicked off the new year with an op-ed denouncing President Donald Trump's lack of character. Some fellow Republicans aren't happy with him about this, and now one of Romney's Senate colleagues has penned a response.
Senator David Perdue (R- GA) wrote an op-ed in The Washington Post yesterday that starts out with a shot at Romney for losing in 2012 before going on to accuse him of "attempted character assassination of the president."
Perdue insists this is about the future of the country and not "an attack on Romney." He goes on to say, "Like others who have run for president and failed, Romney has taken a stance that smacks of jealousy and resentment. It does nothing but serve the radical liberal left and further divides conservatives."
He believes Romney is playing into the hands of those seeking to divide the GOP, even going so far as to suggest Romney is acting like "Jeff Flake on steroids."
Earlier this week the President himself said he hopes Romney won't be "a Flake":
Here we go with Mitt Romney, but so fast! Question will be, is he a Flake? I hope not. Would much prefer that Mitt focus on Border Security and so many other things where he can be helpful. I won big, and he didn't. He should be happy for all Republicans. Be a TEAM player & WIN!

— Donald J. Trump (@realDonaldTrump) January 2, 2019
You can read the full op-ed here.
[image via screengrab]
Have a tip we should know? tips@mediaite.com
Josh Feldman - Senior Editor