GOP Sen. Dean Heller Claims Justice Anthony Kennedy Will Retire in the 'Early Summer'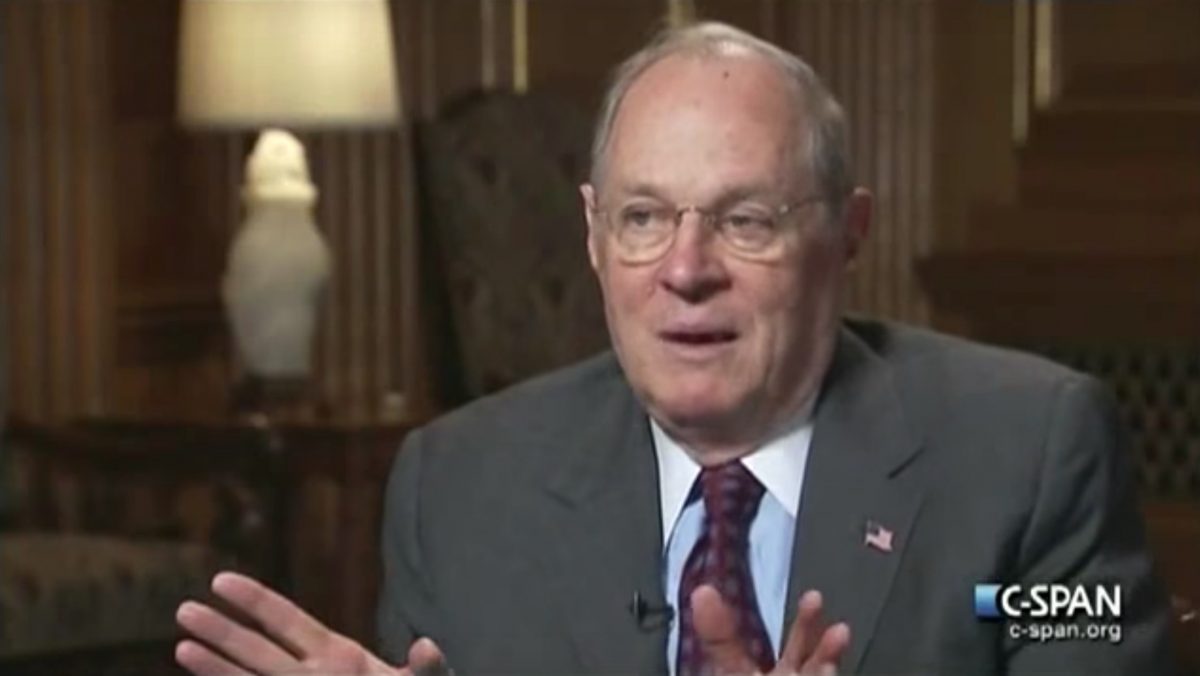 Sen. Dean Heller said that Supreme Court Justice Anthony Kennedy will retire this summer, in a recent speech the audio of which was obtained by Politico.
"Kennedy is going to retire around sometime early summer," the Nevada Republican said, expressing his hopes that would bolster his reelection chances. "Which I'm hoping will get our base a little motivated because right now they're not very motivated. But I think a new Supreme Court justice will get them motivated."
Heller is set to face a tough upcoming election season, preparing to battle a Republican primary opponent in President Donald Trump's mould (Las Vegas businessman Danny Tarkanian) and a prominent Democratic challenger for the general election in a state Hillary Clinton carried in 2016.
It's in light of this "tightrope" predicament, per Politico, that the GOP senator delivered his remarks, lauding the president while also making sure to express some disagreements with him.
Kennedy, who was nominated by former President Ronald Reagan in 1988, has been rumored to be seeking retirement in recent months. The 81-year-old justice rang in 30 years on the high court this year.
But before you prepare yourself for Trump to nominate Jeanine Pirro as our next Supreme Court justice, consider this: in January, Kennedy hired four law clerks for the October term.
In light of that info, is it likely Heller threw out his prediction to help stir up campaign donations for his upcoming election? Yes.
[image via screengrab]
—
Follow Aidan McLaughlin (@aidnmclaughlin) on Twitter
Have a tip we should know? tips@mediaite.com
Aidan McLaughlin - Editor in Chief