GOP Strategist: Trump Like a 'Hangover and Then Herpes' For Republican Party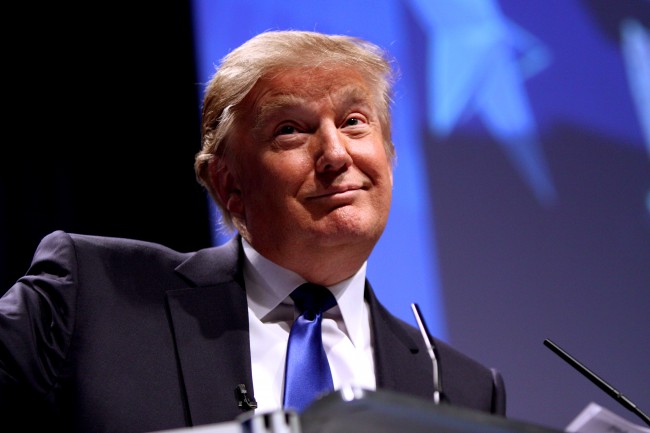 Likening Donald Trump to a regrettable one night stand, members of the GOP establishment are banding together in an effort to defeat the leading presidential candidate, The Boston Globe reports.
GOP consultant Rick Wilson, who works for a pro-Rubio superPAC, said Trump's candidacy is like "a hangover and then herpes" for the Republican party.
"It's like the classic consequences of bad planning and one night stands," Wilson said, suggesting the Republican party can expect to pay "for a long time" if Trump continues his divisive rhetoric.
"He's the guy you want to go out and drink tequila shots with all night long and then you wake up the next day and say, 'Oh man, that hurt. What the hell,'" Wilson said.
Wilson, who is in talks with other members of the Republican party to formulate a plan ahead of next year's primary elections, said establishment leaders are "certainly all looking at the existential risk of Donald Trump destroying the Republican Party."
"All these people spent months and months thinking he's going to fade, hoping he would be a self-limiting problem and take care of himself," he added.
Former chairman of the New Hampshire Republican Party Fergus Cullen mirrored Wilson's statements, telling the Globe Trump's candidacy is "no longer a joke."
"Donald Trump is a dangerous demagogue. He's doing damage to the Republican brand that will prevent us from running a competitive national election next year," Cullen said, insisting the only group not yet alienated by the Republican candidate is "grumpy middle-aged white men."
"And there aren't enough grumpy middle-aged white men to win an election," Cullen added.
[Image via Wikimedia Commons]
—
>> Follow Elizabeth Preza on Twitter (@lizacisms)
Have a tip we should know? tips@mediaite.com