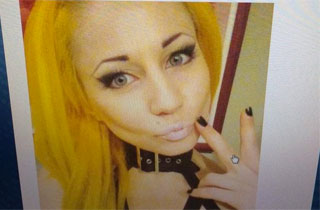 Yesterday, Delaware Governor Jack Markell (D) accidentally tweeted a photo of a lady in bondage gear instead of a photo of teachers at an elementary school, and he immediately promised to get to the bottom of it. Yeah, we've heard that one before, we all thought. What's it going to be this time? A hack? An intern? Maybe a new sex scandal? It's been months since there's been a good sex scandal. Welp, let's get ready for whatever it is.
It turns out, however, that there's a completely legitimate reason for the tweet. As @webster noted on twitter, the two randomly-generated URLs were off by only one letter:
You're an idiot if you think @GovernorMarkell's tweet was scandalous. And seriously, leave @PreciousLittle alone. pic.twitter.com/yVXfOhiIQz

— Tony Webster (@webster) September 5, 2014
And, yes, we tried it, and it checks out.
Precious Little, the model in question, said she believed it was a complete accident. "For the record, I am not now nor have I ever been a dominatrix. I've also never had any personal involvement with any politicians," she tweeted, adding that she'd been engaged for years. "I have INFINITELY superior taste in men & am offended anyone would associate me with this individual."
For his part, Markell wished that the link had actually gone to a cat video. Since we don't have a sex scandal to worry about now (and thank god for that), we'll happily oblige.
[h/t Gawker]
[Image via WHYY]
—
>> Follow Tina Nguyen (@Tina_Nguyen) on Twitter
Have a tip we should know? tips@mediaite.com