'Grand Canyon of Idiocy': Twitter Reacts to Joe Walsh Claiming Charlie Hebdo Doesn't Make Fun of Muslims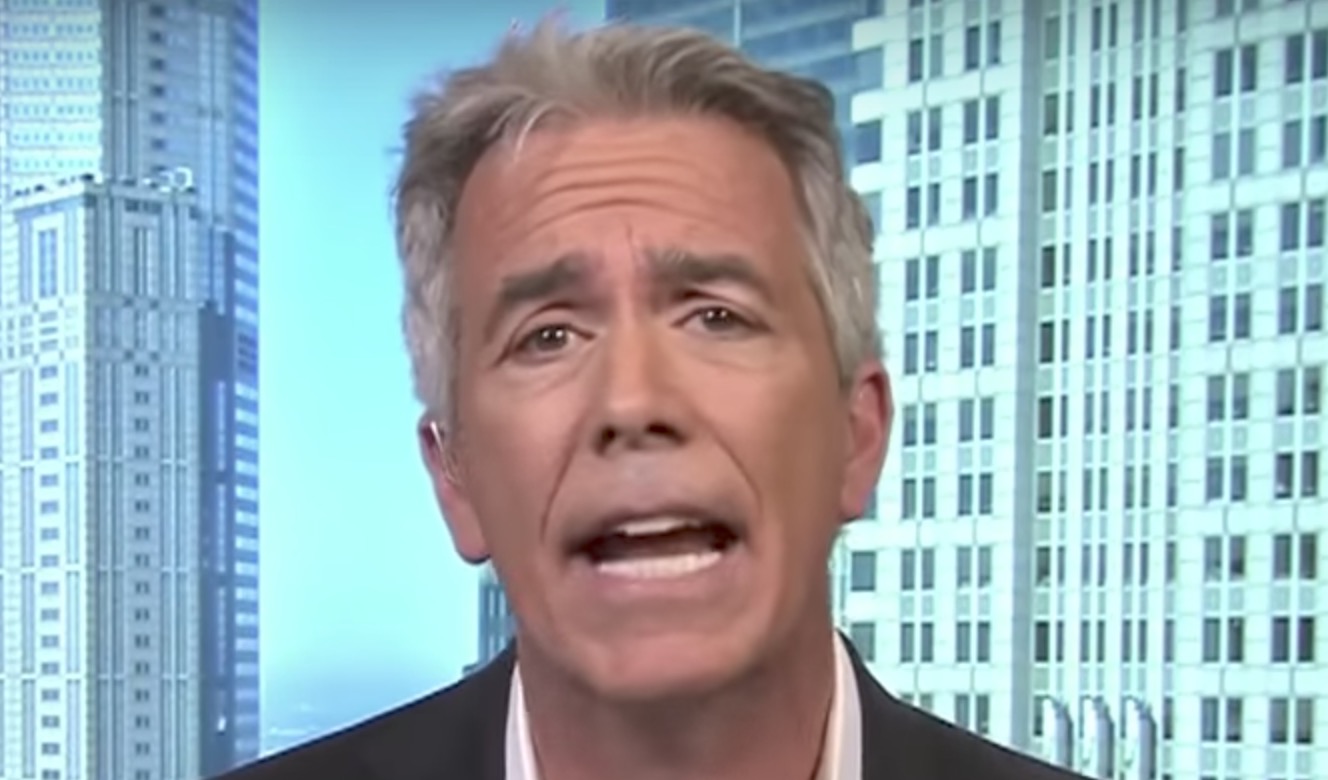 Joe Walsh, the former congressman turned worst Twitter pundit in America, was back at it again on Thursday, serving up the most widely mocked response to Charlie Hebdo's…let's say 'insensitive' front page on the Harvey storm.
The front page of the always-controversial French satirical magazine depicted Nazis drowning along with the headline "God Exists! He Drowned All The Neo Nazis in Texas."
Condemnation on Twitter was swift and severe, and Walsh felt the need to offer his own take — though he bizarrely claimed that Charlie Hebdo "makes fun of everyone but Muslims," calling the magazine's staff "Cowards."
French rag Charlie Hebdo mocks Harvey victims as Neo Nazis

Charlie Hebdo makes fun of everyone but Muslims. Cowards https://t.co/VUnXuN1ARy

— Joe Walsh (@WalshFreedom) August 31, 2017
Now, what Walsh is either genuinely or deliberately ignorant of is that Charlie Hebdo's Paris office suffered a terror attack in 2015 that resulted in the massacre of 12 people — precisely because the magazine made fun of Islam. The attack sparked a worldwide campaign in defense of the magazine and its right to free speech.
Walsh's absurd tweet, which for some reason has not yet been deleted, was of course torched by the Twitter community:
The level of stupidity Joe Walsh has achieved is actually sublime: the Grand Canyon of idiocy. https://t.co/zlcPIkeOZK

— Jeet Heer (@HeerJeet) August 31, 2017
So there's no possible way that Walsh tweet gets beat today right? That's as dumb as it's going to get right?

— Stephen Miller (@redsteeze) August 31, 2017
Imagine being this illiterate https://t.co/qSwaqaYfx0

— John Podhoretz (@jpodhoretz) August 31, 2017
You should probably google Charlie Hebdo https://t.co/YJ6i48ys4a

— Tommy Vietor (@TVietor08) August 31, 2017
My day starts with one of the dumbest takes imaginable. The slaughter of Charlie Hebdo staff isn't ancient history. https://t.co/S4LnJpabeI

— Olivier Knox (@OKnox) August 31, 2017
Are you FUCKING KIDDING ME?

— Skylar Baker-Jordan (@SkylarJordan) August 31, 2017
Is this some sort of bizarre joke, or is it actually just staggering ignorance of very recent history?

— Sarah McCammon NPR (@sarahmccammon) August 31, 2017
— Jack Kogod (@Unsilent) August 31, 2017
Let me Google that for you, champ.

2015: https://t.co/ON2v2JDXWp

2016: https://t.co/Ol2S7w3f5X

2017: https://t.co/PhA1KQq3eh

— Kevin M. Kruse (@KevinMKruse) August 31, 2017
And finally…
Looks like child support isn't the only thing you've forgotten.

— crevans (@c_r_evans) August 31, 2017
[image via screengrab]
—
Follow Aidan McLaughlin (@aidnmclaughlin) on Twitter
Have a tip we should know? [email protected]
Aidan McLaughlin - Editor in Chief