Grassley to Christine Ford's Legal Team: Turn Over Communications With Dems, Other Kavanaugh Accusers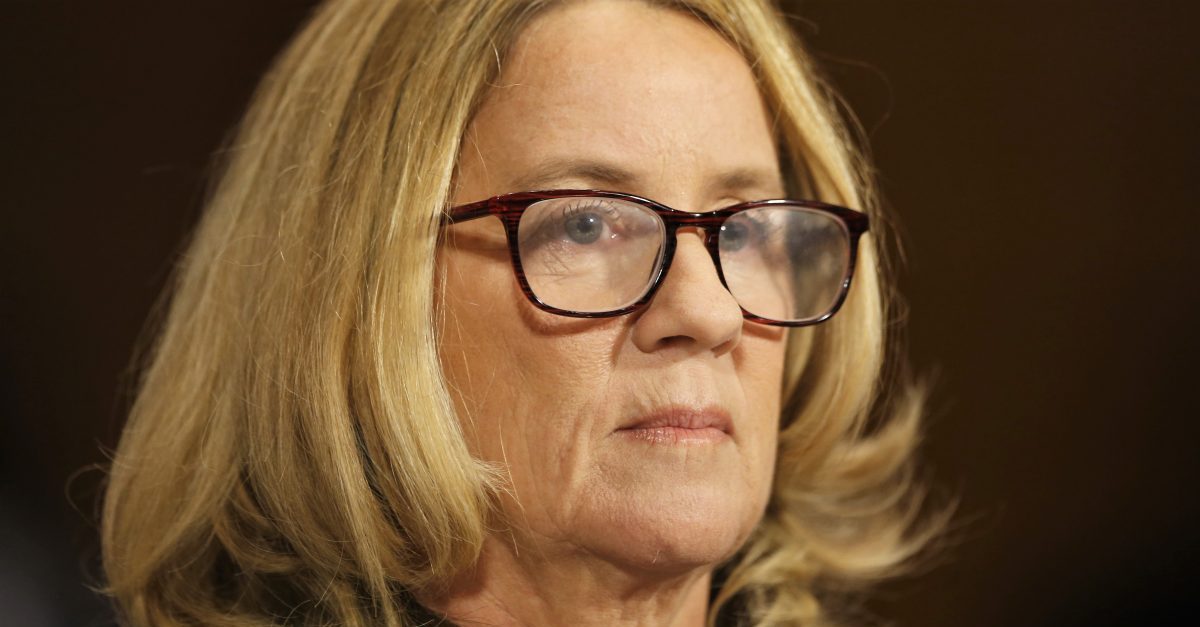 The confirmation of Supreme Court nominee Judge Brett Kavanaugh may be coming to a close, but the controversy surrounding Dr. Christine Blasey Ford appears to be ongoing.
Late on Thursday, Senate Judiciary Committee Chairman Chuck Grassley (R-IA) sent a letter to Ford's legal team over evidence they would still like to receive including the therapist notes Ford has repeatedly referred to as documentation of her allegation against Kavanaugh as well as the materials from the polygraph exam she took in August.
BREAKING: New SenGrassley letter to Ford legal team regarding dispute over turning over evidence. pic.twitter.com/5NRnaM6ozA

— Shannon Bream (@ShannonBream) October 5, 2018
However, Grassley is asking for a bit more than that:
"In addition to the evidence I requested in my October 2 letter, in light of recently uncovered information, please turn over records and descriptions of direct or indirect communications between Dr. Ford or her representatives and any of of the following: (1) U.S.  Senators or their staffs, particularly the offices of Senators Feinstein and Hirono… (2) the alleged witnesses identified by Dr. Ford (Leland Keyser, Mark Judge, and Patrick 'P.J.' Smyth); and (3) Debbie Ramirez, Julie Swetnick, or their representatives."
It is unclear what "recently uncovered information" Grassley is referring to. But The Wall Street Journal reported late Thursday that Leland Keyser was being pressured by "allies" of Dr. Ford to change her statement on the allegation against Kavanaugh.
[image via Getty]
Have a tip we should know? [email protected]