GrubHub Under Fire After CEO Tells Employees Who Support Trump's Rhetoric to Resign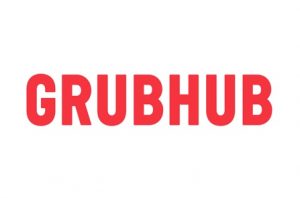 Online food delivery service GrubHub is on the defensive Friday after the CEO sent an email to all employees urging them to quit if they agree with Donald Trump's more inflammatory statements.
"While demeaning, insulting and ridiculing minorities, immigrants and the physically/mentally disabled worked for Mr. Trump, I want to be clear that this behavior – and these views, have no place at Grubhub. Had he worked here, many of his comments would have resulted in his immediate termination," wrote CEO Matt Maloney in a company-wide email.
"I absolutely reject the nationalist, anti-immigrant and hateful politics of Donald Trump and will work to shield our community from this movement as best as I can. As we all try to understand what this vote means to us, I want to affirm to anyone on our team that is scared or feels personally exposed, that I and everyone else here at Grubhub will fight for your dignity and your right to make a better life for yourself and your family here in the United States," he continued.
"If you do not agree with this statement then please reply to this email with your resignation because you have no place here," Maloney concluded. "We do not tolerate hateful attitudes on our team."
This is not the first time Maloney has voiced disapproval of Trump supporters.
Hmm @Grubhub diners skew urban, female and intelligent… all characteristics trump supporters lack. I wonder who will win? https://t.co/SCofNcb1kJ

— Matt Maloney (@M3aloney) September 27, 2016
After the letter leaked outside the company, the backlash was immediate. Trump supporters began tweeting #BoycottGrubHub, with some conservatives pointing out that discriminating against employees' political beliefs runs afoul of California law (where GrubHub is based).
This is why @Grubhub's general counsel is probably freaking out right now.
If you are victimized in CA, call a CA lawyer. #BoycottGrubhub pic.twitter.com/69FbyybO29

— Kurt Schlichter (@KurtSchlichter) November 11, 2016
That backlash prompted GrubHub to issue a statement. "Some of the statements in my email… have been misconstrued. I want to clarify that I did not ask for anyone to resign if they voted for Trump. I would never make such a demand," wrote Maloney.
"Grubhub welcomes and accepts employees with all political beliefs, no matter who they voted for in this or any election. We do not discriminate on the basis of someone's principles, or political or other beliefs," he said.
[Image via screengrab]
—
>>Follow Alex Griswold (@HashtagGriswold) on Twitter
Have a tip we should know? [email protected]