Guardian Takes Down Several Articles After Freelance Writer's Fabrications Are Exposed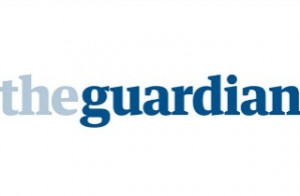 The Guardian has taken down 13 stories (12 news items and one opinion piece) from its website after learning that freelance reporter Joseph Mayton fabricated quotes and invented items passed off as reported facts.
Mayton had been a contributor to The Guardian since 2009. In that time his output consisted of "37 single-byline articles published between 2015 and 2016, seven shared byline stories from the same period, and 20 opinion pieces written from 2009 to 2015," editor of The Guardian US Lee Glendinning wrote in a note published Thursday morning.
Glendinning wrote:
In an investigation that included approximately 50 interviews, our fact-checker found articles that contained likely or confirmed fabrication, including stories about two events that organizers said he didn't attend. Dozens of sources could not be found – either they had no online presence or they were anonymous and could not be substantiated – and several people quoted in Mayton's articles either denied speaking with him or giving the quotes attributed to them.

Our editors met with Mayton twice in person and emailed him dozens of times, giving him more than a month from the time the first allegations were presented to him to provide notes, phone records, contact information and other evidence. All evidence he provided has been taken into account, but he was unable or unwilling to provide information on most sources.

Mayton has denied any fabrication, and did not provide any on-the-record comment about the findings of our investigation.
The Guardian has resolved to more stringently vet freelancers in the future and vowed to apply greater scrutiny when sources quoted in articles go unnamed.
"We assure you we will do better," Glendinning concluded.
Have a tip we should know? tips@mediaite.com