Guy Who's Been Appearing on Fox to Praise Missile Launch Secretly Works in Missile Tech Industry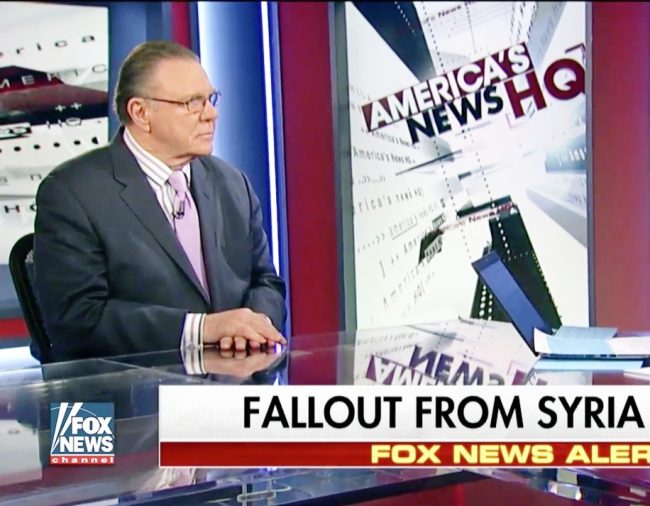 If you watch a lot of Fox News, maybe you've noticed retired U.S. Army Gen. Jack Keane has been on a lot lately, praising Donald Trump for launching 59 Tomahawk missiles at a Syrian airbase.
According to Media Matters, Fox and Keane are keeping one little detail from viewers, though: Keane sits on the board of directors for General Dynamics. What is General Dynamics, you ask? It's an aerospace and defense company that develops the technology needed to launch Tomahawks.
From Media Matters:
General Dynamics has long ties to Raytheon, which "makes the Tomahawk missiles used in the air strikes on Syria by the United States." General Dynamics stated in a 2010 press release that the company "has been producing the [composite capsule launch system] structures for Raytheon since the late 1980s." According to the company's ordnance and tactical systems business unit website, it manufactures "numerous critical metal components for the tomahawk missile program."
Here is the list of Keane's recent appearances on Fox: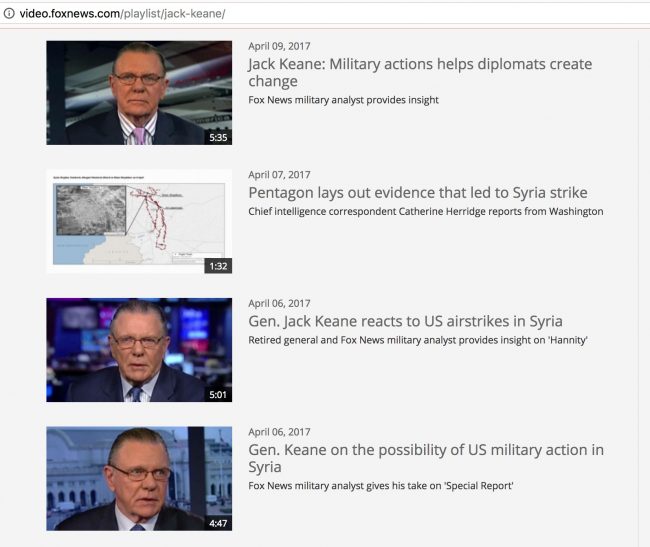 If the fact of his involvement with the GD board is being kept a secret, it's a pretty big deal. We've reached out to Fox for comment and will update when we hear back.
[image via screengrab]
——
Have a tip we should know? [email protected]