Hannity Back on Top in Total Audience Thursday Night, Maddow Ekes Out Key Demo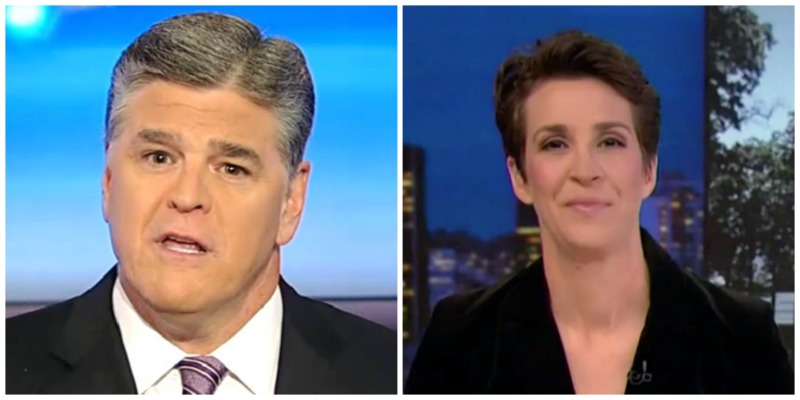 One night after his rival Rachel Maddow topped him by posting monstrous ratings, Sean Hannity turned the tables and took back the No. 1 spot in Thursday's cable news ratings.
According to Nielsen, Hannity on Fox News posted 3.231 million total viewers on Thursday, besting The Rachel Maddow Show on MSNBC with 2.901 million overall viewers. Like Maddow the night before, Hannity placed in the top 10 of the overall ratings counting the broadcast networks, and beat out 9 PM offerings on NBC and Fox. NBC's Brooklyn Nine Nine pulled down 1.99 milion viewers at 9 PM and Will & Grace posted 2.63 million at 9:30, while Fox's The Orville checked in with 2.93 million.
Maddow, however, squeaked by in the advertiser-coveted adults 25-54 demographic. The MSNBC show pulled down 534,000 viewers in that category, while Hannity drew 531,000.
Have a tip we should know? [email protected]
Joe DePaolo - Senior Editor