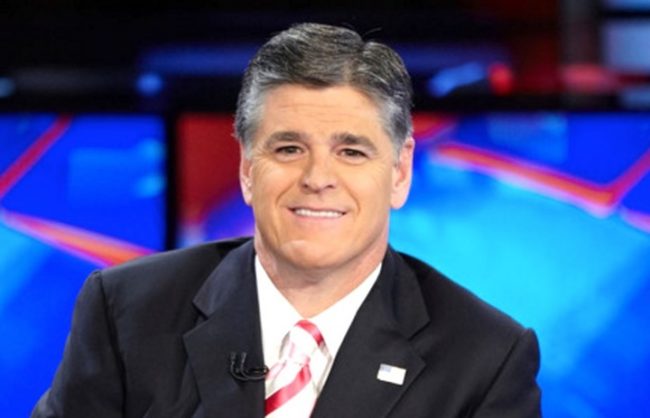 Sean Hannity, one of the people in the media most enthusiastic about Donald Trump's presidency, spoke to Politico about what he believes the mainstream media doesn't understand about Trump and his appeal.
Hannity has been criticizing the press for liberal bias going back years, and more recently he's taken to referring to it as the "alt-left radical mainstream media." He's also publicly questioned whether the Trump White House should be reevaluating its relationship with the press and whether the WikiLeaks revelations will get them thinking about keeping out certain outlets.
Hannity told Politico that when media outlets are outright calling the president a liar, it's a serious blow to their credibility.
And he thinks a lot of it has to do with elitism:
They don't understand Donald Trump, they don't understand the phenomenon, they don't understand what happened in this election, the level of elitism is breathtaking to me…

The media has a bunch of overpaid, out of touch, lazy millionaires that have nothing but contempt for the people that do make this country great. I am not one of those people.
A few months ago Hannity said on his show, "Now, my overpaid friends in the media, well, they have their chauffeured limousines, they like their fine steakhouses and expensive wine lifestyles." (People subsequently pointed out that Hannity himself does pretty well with his highly-rated primetime program on a dominant cable network.)
He also reacted to the big debate over inauguration crowd sizes by saying, "Who gives a shit? That doesn't help the average person."
You can read the full Politico interview here.
[image via Fox News]
— —
Follow Josh Feldman on Twitter: @feldmaniac
Have a tip we should know? tips@mediaite.com
Josh Feldman - Senior Editor