House Dems Denounce Chaffetz: Don't Block Us From Investigating Drug Companies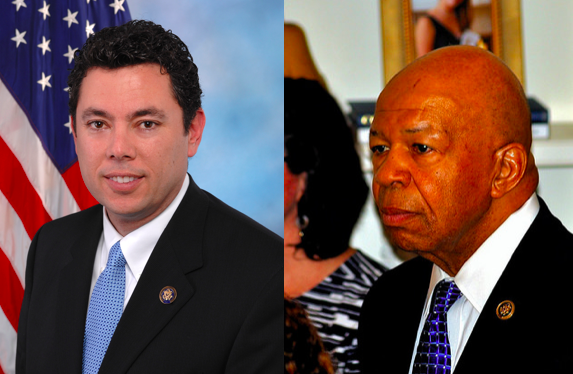 Several House Democrats reprimanded chairman of the House Oversight Committee Rep. Jason Chaffetz Wednesday for ignoring requests to investigate two pharmaceutical companies accused of price gouging.
In a letter, Democratic members on the House Oversight Committee denounced Chaffetz for ignoring multiple requests to "take action on this critical issue" of price hikes. "Even if you have no interest in investigating these abuses on behalf of your own constituents, we ask that you not block us from investigating them on behalf of ours," the letter read.
Democrats, who have minority representation on the House Oversight Committee, have repeatedly requested subpoenas for the CEOs of two pharmaceutical companies, Valeant Pharmaceuticals and Turing Pharmaceuticals. A bipartisan Senate panel launched a probe into the companies Wednesday morning.
Turing Pharmaceuticals took center stage last month when CEO — and "most hated man in America" — Martin Shkreli dramatically raised the price of a drug commonly used to treat patients suffering from AIDs and other autoimmune diseases. Shkreli received enormous backlash after announcing the drug Daraprim would skyrocket from $13.50 to $750 per pill. Shkreli eventually agreed to reduce the cost, but defended his controversial decision, telling reporters that drug pricing is "very hard stuff to understand."
Democratic presidential candidate Hillary Clinton accused Shkreli of price gouging and called for a probe of Turing Pharmaceuticals. In a letter to the FDA, Clinton said the agency should do everything in its power to remedy the situation. "Patients who rely on this treatment should not have their health and lives put at risk because of an unnecessary anti-competitive market," she wrote.
Ranking Member of the House Oversight Committee Rep. Elijah Cummings, who has focused on pharmaceutical drug pricing since 2011, has repeatedly requested that the committee investigate the companies. Cummings and Democratic presidential candidate Bernie Sanders issued a joint statement last month, accusing Shkreli of "holding hostage the patients who rely on this lifesaving medication, as well as the hospitals that administer it, by charging unconscionable prices for a drug on which he has a monopoly—just because he can."
[images via Flickr and Wikipedia Commons]
—
>> Follow Elizabeth Preza on Twitter (@lizacisms)
Have a tip we should know? tips@mediaite.com