How to Watch Cleveland Cavaliers vs. Indiana Pacers Game 3 NBA Playoffs Live Stream Online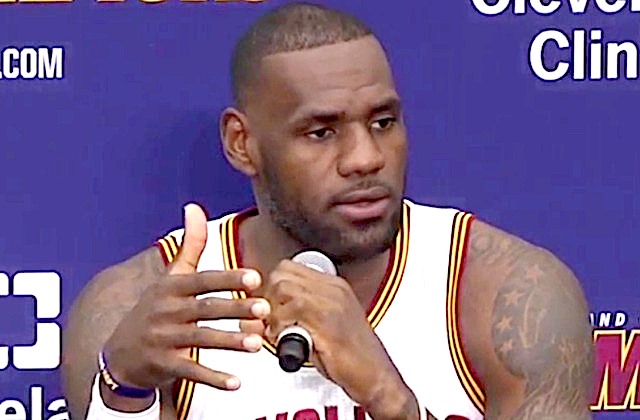 NBA playoff action resumes Thursday night. In Thursday's opener, the Cleveland Cavaliers look to take a commanding 3-0 series lead when they take on the Indiana Pacers.
Cleveland survived Monday night after nearly blowing an 18 point fourth quarter lead. The Pacers got as close as four in the final minute. But the Cavs were able to salt the game away on the foul line, and held on for a 117-111 victory.
Kyrie Irving actually carried the Cavs in the scoring department on Monday. He led the way with 37. Kevin Love pitched in with 27. And LeBron James added 25. But once again, it was all about the big three for Cleveland. The Cavs are going to need to find someone else to help take the burden off of James, Irving, and Love, if they hope to defend their championship.
Indiana, meanwhile, is up against it now, as they are faced with the daunting prospect of having to beat the defending champs in four out of the next five games in order to advance. Still, they can take some solace in their strong performance on the road in Cleveland. They can also find comfort in the fact that they are headed home to Indianapolis, where the Pacers can expect a raucous playoff crowd cheering them on.
Paul George followed up his 29 point Game 1 with a 32 point showing in Game 2. Jeff Teague added 23 on 8-for-12 shooting. And unlike the Cavs, the Pacers have done it with a balanced offensive attack. For Indiana, it's all about making key stops in big spots.
Tipoff is shortly after 7:00 p.m. ET on TNT. The network will stream the game via its website, as well as the Watch TNT app. The stream can be accessed free with a cable subscription. Watch TNT can be downloaded via Apple's App Store, the Google Play Store, and the Windows Store.
[image via screengrab]
Have a tip we should know? tips@mediaite.com
Joe DePaolo - Senior Editor