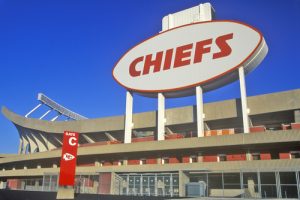 Sunday's divisional round playoff action concludes with an intriguing AFC showdown between the Pittsburgh Steelers and the Kansas City Chiefs.
Pittsburgh absolutely destroyed Miami in round one. The Dolphins had no answers whatsoever for the Steeler offense, particularly in the first half. The best quarterback-wide receiver-running back combination in the NFL showed off their skills last Sunday, as Ben Roethlisberger, Le'Veon Bell, and Antonio Brown were all superb. They'll need to be special again this week, as they square off against one of the better defenses in the league.
It's the first playoff game for the Chiefs at Arrowhead stadium since Jan. 9, 2011. Kansas City is undoubtedly hoping this one goes a little better than that one did, as the Chiefs were drubbed 30-7 by Baltimore in that contest. But that was a wild card round game. This year, they got the bye as the No. 2 seed. The Chiefs' Andy Reid is one of the best regular season coaches around, having guided his teams to the playoffs in 12 out of his 18 years in the league. But his playoff record has been spotty at 11-11. This year, he has a golden opportunity to break through.
Kickoff, which was originally slated to take place at 1:00 p.m. ET, has been moved back to 8:20 p.m. ET due to an ice storm forecast for the Kansas City area on Sunday afternoon. The game will be broadcast on NBC. Al Michaels and Cris Collinsworth have the call. NBC will stream the game on its website, or you can use either the NBC Sports app or the NFL Mobile app to watch on your phone or tablet. Those apps can be downloaded from the Apple App Store, Google Play, and the Windows Store. A cable subscription is required for the free stream.
[image via Shutterstock.com]
Have a tip we should know? tips@mediaite.com