Hundreds of Undocumented Immigrants Arrested in Immigration Raids Across the Country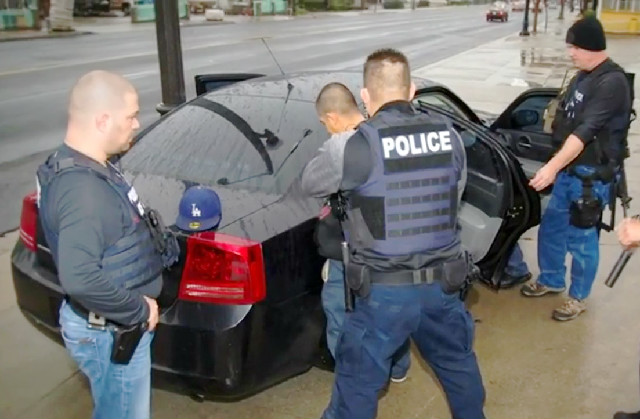 Over the past few days, Immigration and Customs Enforcement has engaged in numerous immigration raids in at least a half-dozen states. The Washington Post confirmed with immigration officials that raids were conducted in Chicago, New York, Atlanta, Los Angeles, South Carolina, and North Carolina. The raids netted hundreds of undocumented immigrants.
Although officials stated that they were targeting known criminals, many immigrants with no criminal records were swept up in the raids. This has activists concerned about whether non-criminals are going to be targeted by the Trump Administration, especially in light of the president's recent executive order concerning cracking down on illegal immigrants living here.
Immigration activists said the crackdown went beyond the six states DHS identified, and said they had also documented ICE raids of unusual intensity during the past two days in Florida, Kansas, Texas and Northern Virginia.

That undocumented immigrants with no criminal records were arrested and could potentially be deported sent a shock through immigrant communities nationwide amid concerns that the U.S. government could start going after law-abiding people.
While immigration officials claim that these recent raids were not a direct result of Trump's executive order stating that ICE regularly carries out these actions, an AP Fact Check shows that there have already been indications that the Department of Homeland Security — the department that oversees ICE — has changed its tactics.
[image via screengrab]
–
Follow Justin Baragona on Twitter: @justinbaragona
Have a tip we should know? tips@mediaite.com