Husband of GOP Candidate in GA Runoff Election Retweets Meme About Black People Being Slaves to Democrats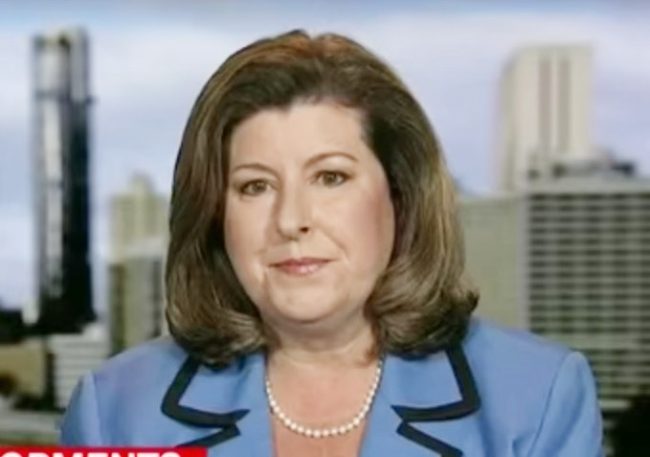 After Jon Ossoff finished just below 50% a few weeks ago, meaning the election for a Congressional representative in Georgia's 6th District is moving to a runoff in June. His Republican opponent, however, Karen Handel, may want to have a talk with her husband.
See, Handel's husband retweeted this yesterday: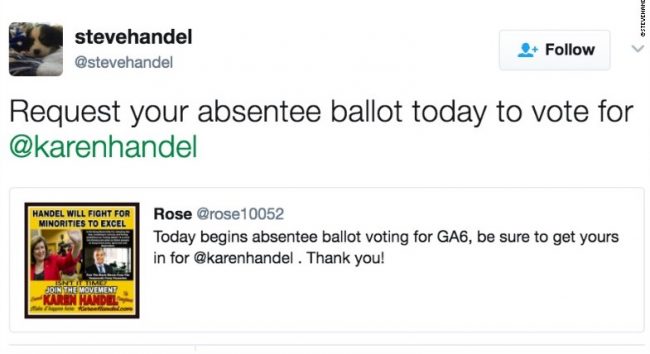 Let's take a closer look at that original tweet: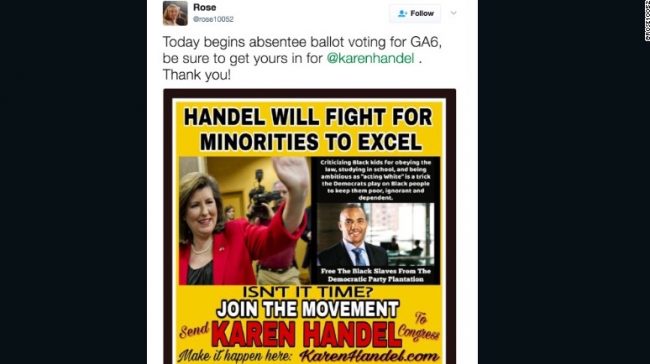 According to CNN, Steve Handel retweeted the image and added a caption to it, writing, "Request your absentee ballot today to vote for @karenhandel."
As you can see, it already came captioned-up enough. The image, shared by Twitter user @rose10052, says, "Handel will fight for minorities to excel," and then, "Criticizing black kids for obeying the law, studying in school, and being ambitious as 'acting white' is a trick Democrats play on Black people to keep them poor, ignorant, and dependent. Free the black slaves from the Democratic plantation."
@rose10052 has now privatized her page — for obvious reasons — but you can still read in her bio what she's passionate about. Handel is one of those things.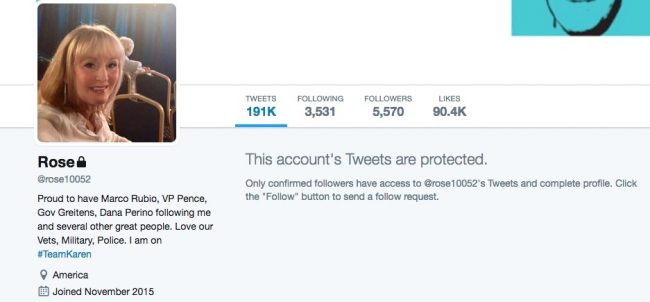 "Like many of us, he (Steve) made a mistake and retweeted something he didn't pay a lot of attention to, thinking it was just an absentee vote message. It clearly was not appropriate and has been deleted." Handel's campaign said to CNN.
How does this keep happening to people? Remember the Texas Agriculture Commissioner whose Twitter just somehow happened to post a message that called Hillary Clinton and the c-word? Or the time one of Donald Trump's supposed interns "did a retweet" that was negative toward Ben Carson?
There sure are an awful lot of accidental retweets in politics.
[image: screengrab]
Have a tip we should know? tips@mediaite.com