'I Did Not Collude': Jared Kushner Strikes Back in Lengthy Prepared Statement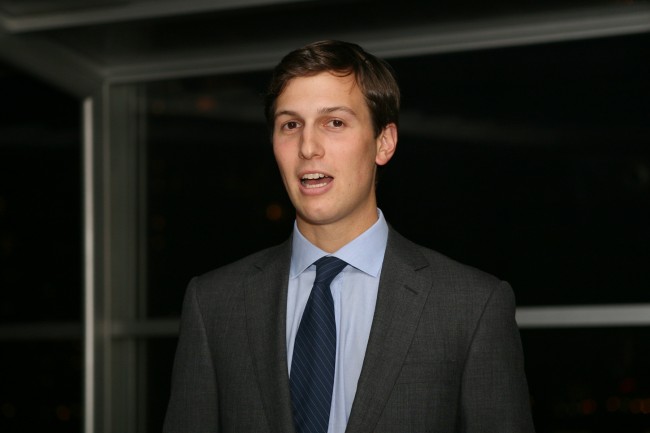 Jared Kushner released a lengthy statement Monday morning formally denying any claims of collusion with Russia.
"I had no improper contacts. I did not collude, nor know of anyone else in the campaign who colluded, with any foreign government," he said in his statement, the New York Times reported.
The statement also delved into that now infamous meeting with Kushner, Donald Trump Jr., Paul Manafort and a Russian lawyer … and many, many others. Despite being explicitly told in the email by Don Jr. about his Russian interlocutors, Kushner is maintaining that he didn't read it carefully and was thus unaware about exactly who he would be meeting .
Kushner's statement says he "did not read at the time" a long email chain from Don Jr about Russian meeting:https://t.co/SwzEPPWNhc pic.twitter.com/Oe7pwbUdDl

— Greg Sargent (@ThePlumLineGS) July 24, 2017
The statement drop seemingly took the morning shows by surprise, on Morning Joe, panelists raced to comb through the statement on-air in real time. But it didn't take long for opinions to flow freely from MSNBC's talking head commentariat.
"I'm just trying to wrap my head around this entire statement," said show regular Kasie Hunt. "I would say this is essentially the chaos and sloppiness defense. Essentially Jared Kushner is explaining away point by point, all of the concerning things and offering his version of events that essentially make things that may seem to be problematic, simply the result of someone overlooking something."
Kushner will meet with members of the Senate Intelligence Committee today for a closed meeting to discuss his Russia contacts. The meeting will not be under oath and Kushner's morning disclosure appears the opening salvo in his defense.
You can read the full statement here, via CNN.
[image via screengrab]
Have a tip we should know? tips@mediaite.com