Is Hillary Clinton Looking to Launch a TV Talk Show as a Springboard to 2020 White House Bid?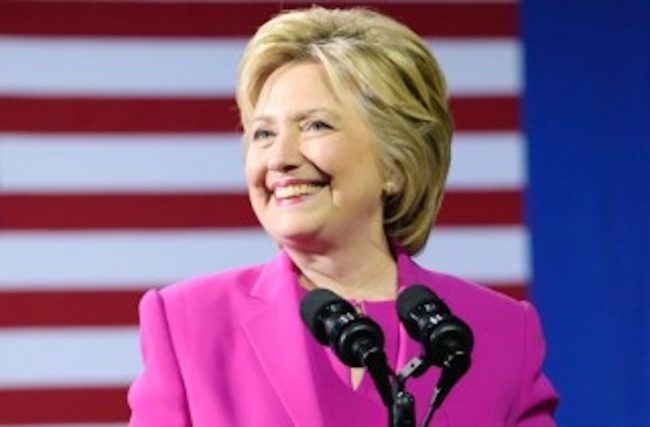 The rumors about what Hillary Clinton will do next have already begun to swirl. First, there was the report that Clinton was contemplating a run for Mayor in New York City.
And now comes a rumor that the former Secretary of State is looking to land a television show, and use that as a potential springboard to a third run at the White House in 2020.
Author Edward Klein, who's written a number of books highly critical of Clinton, cited an anonymous "close Clinton source" as telling him that the 2016 democratic nominee has her mind set very much on a comeback.
"She's utterly determined not to fade into the background," Klein's source said. "She intends to stay in the limelight and keep fighting the good fight."
The show would, per Klein's source, come from a progressive point of view and would ideally feature chats with "world leaders and progressive thinkers."
"She thinks being the host of a popular TV show would energize the Democratic Party base and her tens of millions of fans," Klein's source said. "It's a way to make a comeback and position herself for another run at the White House starting in a year or so."
Clinton would have some work to do to appeal to democrats and independents who are, for the moment, not thrilled with the idea of her running again. A USA Today/Suffolk University poll from December said 62 percent of democrats and independents are opposed to Clinton seeking the presidency in 2020.
[image via Evan El-Amin, Shutterstock.com]
–
Follow Joe DePaolo (@joe_depaolo)
Have a tip we should know? tips@mediaite.com
Joe DePaolo - Senior Editor