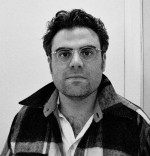 This morning, Democrats were aflutter with the news that they had "made history" by passing a Health Care reform bill.
An email sent to me by the Democratic Senatorial Campaign Committee began: "Last night, we made history." The New York Times' coverage was peppered with the adjective "historic."On the floor of Congress, Democrats contextualized their victory in the pantheon of their party's great achievements, from the New Deal to the Great Society.
So when I opened the newspaper this morning to learn more about what exactly we were fighting for, I was interested to know what about this bill was truly groundbreaking: Tax breaks for middle income families. A purchasing exchange for health insurance administered by the states. Non-discrimination for individuals with "pre-existing conditions."
Is this really what "historic" looks like?
Last week, I finally had the chance to see "11/4/08," Jeff Deutchman's documentary about the day Barack Obama was elected President. It was made by dozens of amateur videographers and professional filmmakers, myself included, who captured the tense hours building up to that joyous and cathartic moment when Obama was elected — strangers hugging strangers, spontaneous crowds dancing in the streets.
With his film, Deutchman aspires to ask the question: "What does history look like?" To get a sense of the answer to this question, you can check out the film's website, 11-4-08.com, where anyone with footage from that day is encouraged to upload their clips, no matter how brief or mundane. Films contributed to Jeff by Democrats, including myself, show just how desperately we wanted to turn the page on the Bush-era. Revisiting the sense of euphoria I felt that day is an amazing experience.
As the Democrats have tried to reform the health care system over the last year and a half, I've wished that the exuberance of Election Day 2008 had been sustained by the President. I blamed that dimming of passions on Obama's decision to abandon the liberal wish of universal health care. I even considered burning in effigy my metaphorical Democratic Party membership card in protest.
But today, as I read about the details of reform, I feel a mix of disappointment, shock, and pride with the outcome. How could we have lived in a society where an insurance company could deny coverage to a pregnant woman who needs a C-section operation? The status quo was so shamefully unfair it would have been arrogant not to be even a little bit happy with the compromise.
Had President Obama ushered in a single-payer system, I probably would have been dancing in the streets as I did on Election Day. But historic moments don't usually come with fireworks as they did that night in November. Today, I'm just thrilled to know that the Democrats' compromises ensured that our society will be a little more just than it was the day before.
Alex Sherman is a former Democratic Party political operative, writer, and filmmaker based in Los Angeles. He is currently working on an interactive documentary about an American shantytown, The Lost Hills Project.
Have a tip we should know? tips@mediaite.com