It's Not the Reunion You're Hoping For, But There's Going to Be a Friends Musical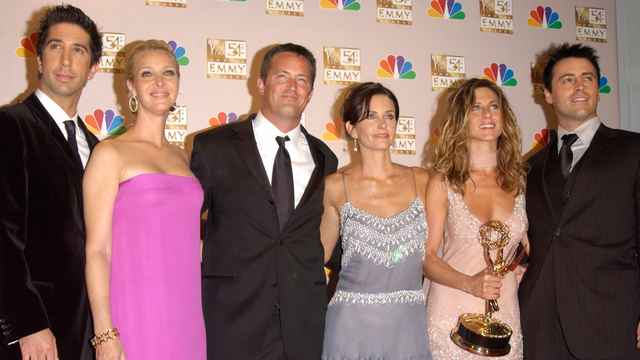 We know you should never say never, but don't hold your breath waiting for that Friends reunion because it doesn't look like it's going to happen.
But there is some good news. According to The Huffington Post, Friends! The Musical will be there for you in New York this Fall. Brought to you by Bob and Tobly McSmith, who also created 90210! The Musical and Bayside! The Musical (which parodied Saved By The Bell), the musical will be hilarious, and of course, will pack in a lot of nostalgia.
Here's the song list, which, in case you were wondering, does include a track called "We Were on a Break!"
The soundtrack also includes songs like "The Only Coffee Shop in New York City," "How You Doing, Ladies?", "Will They or Won't They," and, of course, "We'll Always Be There For You."
Tickets go on sale in June, and based on the superfandom still surrounding the beloved sitcom more than ten years after it ended, you're going to want to make your plans right away.
Could we BE any more excited?
[image via Featureflash Photo Agency / Shutterstock]
Have a tip we should know? [email protected]