'It's Taking Care of Itself': House Oversight Chair Chaffetz Says There's No Need to Investigate Flynn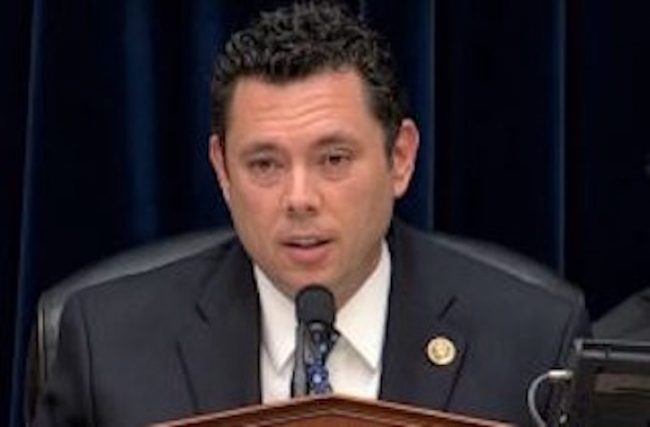 Earlier today, it was reported that the House Intelligence Committee Chairman, Rep. Devin Nunes (R-CA), explained that he wouldn't probe Michael Flynn's resignation any further, but may look into leaks to the press.
Well, it appears another powerful committee chairman has similar thoughts when it comes to the brewing political scandal.
Speaking to reporters this morning, House Oversight Committee Chairman Jason Chaffetz (R-UT) let it be know that he wasn't interested in looking any further into Flynn, who resigned as National Security Adviser late last night in wake of reports that he communicated with the Russian ambassador on sanctions prior to President Donald Trump's inauguration.
Rep Jason Chaffetz R-UT tells reporters there's no need to further probe Flynn. "It's taking care of itself"

— Jamie Dupree (@jamiedupree) February 14, 2017
Chaffetz says investigation of Flynn is "taking care of itself." Says further investigation is purview of intel committee not oversight.

— Kyle Cheney (@kyledcheney) February 14, 2017
Last week, Chaffetz attended a raucous town hall in his district where he was subjected to shouts of "Do your job!" by attendees who felt he needed to further investigate Trump. (He would later claim that many of those who attended were paid, out-of-state protesters.)
[image via screengrab]
——
Follow Justin Baragona on Twitter: @justinbaragona
Have a tip we should know? [email protected]
---