It's Trump's Birthday, Here Are The Most Shameless, Ass-Kissing Tweets From Lindsey Graham to Diamond & Silk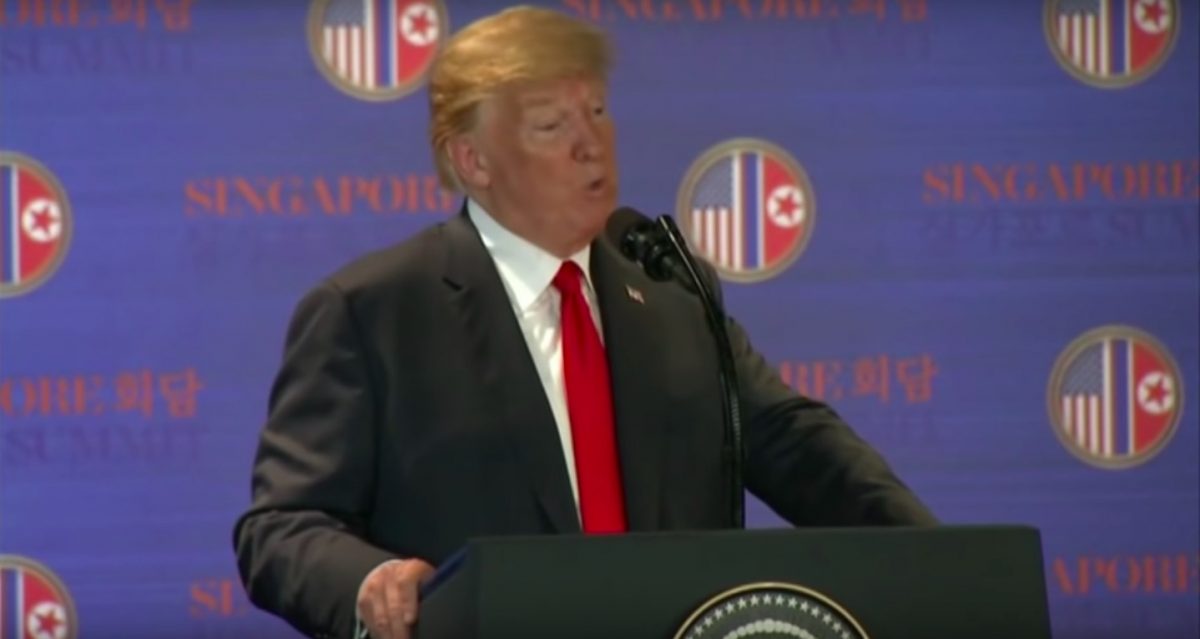 Today marks President Donald Trump's 72nd birthday. Another year, another barrage of brown-nosing tweets.
This year, they came from all across the (conservative) aisle, from colleagues in the government to well-wishers in the media, to prominent figures in sports and in aeronautics.
Yes, people from all walks of life (who are conservative) clamored to wish the Commander-in-Chief many happy returns:
Happy Birthday, @realDonaldTrump! You have more energy than anyone I know half your age. Thank you for refusing to follow the herd that got us into quagmires at home and abroad! #MAGA2018

— Laura Ingraham (@IngrahamAngle) June 14, 2018
Retweet to join me in wishing @realDonaldTrump happy birthday! pic.twitter.com/aqv1RXgnrn

— Rep. Steve Scalise (@SteveScalise) June 14, 2018
Happy Birthday to @realDonaldTrump!

— Senator Ted Cruz (@SenTedCruz) June 14, 2018
Happy Birthday to the strongest and hardest working man I know, @realDonaldTrump I am so proud of you. #MAGA @POTUS pic.twitter.com/qMeMftFSVp

— Tana Goertz (@heytana) June 14, 2018
Happy Birthday @realDonaldTrump! Thank you for fighting everyday to put America FIRST! We are the greatest country in the world and will never apologize for that.

— Corey R. Lewandowski (@CLewandowski_) June 14, 2018
Wishing a very happy birthday to @realDonaldTrump! I'm honored by the opportunity to work with @POTUS as the newest Member of Congress. Thank you for working so hard for our country! ??

— Congresswoman Debbie Lesko (@RepDLesko) June 14, 2018
Happy Birthday, @realDonaldTrump! Thank you for your continued support of our space exploration program! pic.twitter.com/6LvMKz4VUh

— Jim Bridenstine (@JimBridenstine) June 14, 2018

Today is the birthday for the #USArmy and the @POTUS? We would like to wish a happy 72nd birthday to our commander-in-chief, @realDonaldTrump. pic.twitter.com/dtsDHEJ1bf

— U.S. Army (@USArmy) June 14, 2018
Happy Birthday, @realDonaldTrump ! #MAGA pic.twitter.com/3ckxVddz01

— Dr. Roger Marshall (@RogerMarshallMD) June 14, 2018
Happy Birthday to my dear friend President @realDonaldTrump! pic.twitter.com/7ApuNqsf1H

— Governor Jim Justice (@WVGovernor) June 14, 2018
.⁦@CallyGingrich⁩ and I wish President ⁦@realDonaldTrump⁩ a very happy birthday! pic.twitter.com/iMXTWCvzl5

— Newt Gingrich (@newtgingrich) June 14, 2018
Happy birthday @realDonaldTrump ! Thank you for a successful year as @POTUS and here's to many, many more! ? ? ???#FlagDay2018 pic.twitter.com/gtavmnYEFK

— Gayle Trotter (@gayletrotter) June 14, 2018
Happy Birthday President @realDonaldTrump; a man who never wavers nor back down, a job creator, a motivator, a negotiator and an ultimate deal maker.
You are truly making America Great Again! pic.twitter.com/zOAZptWDOM

— Diamond and Silk® (@DiamondandSilk) June 14, 2018
[image via screengrab]
Have a tip we should know? tips@mediaite.com