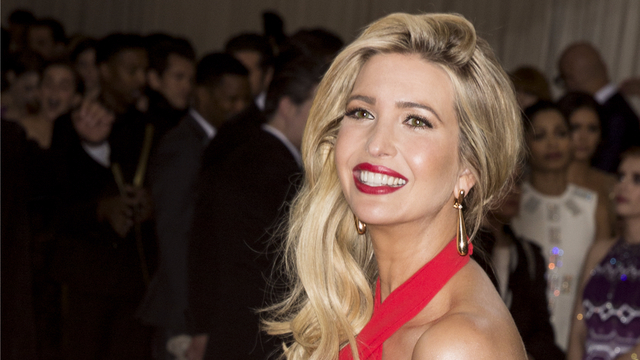 If you go to Stein Mart, a discount retail store with almost 300 locations across the United States looking for Ivanka Trump's clothing, you might want to ask where the "Adrienne Vittadini Studio" items are. According to a report from Business of Fashion (BoF), the company that makes her clothing, G-III, has changed the label on some items without the knowledge of the Ivanka Trump Brand.
There are a lot of reasons this may have happened. In a statement to BoF, a spokesperson for G-III referred to it as a mistake, saying, "G-III accepts responsibility for resolving this issue, which occurred without the knowledge or consent of the Ivanka Trump organization… G-III has already begun to take corrective actions, including facilitating the immediate removal of any mistakenly labelled merchandise from its customer. The Ivanka Trump brand continues to grow and remains very strong."
The official explanation makes no mention of the backlash from customers to the Ivanka Trump label.
Nordstrom dropped Trump's brand back in February. The reason was due to declining sales, but lots of people also boycotted the retailer when it refused to stop selling her products. A source at Stein Mart told BoF that they've also had some issues, including an incident where a customer spit on a blouse and then stormed out of the store.
Stein Mart chief executive D. Hunt Hawkins had a different story. Hawkins told BoF, "We've had both labels for a while. We may see more Adrienne Vittadini in the short term… I've had an equal number of [customers] say that they don't want and do want [the Ivanka Trump merchandise] in the store."
[image via Ovidiu Hrubaru / Shutterstock.com]
Have a tip we should know? tips@mediaite.com