Jake Tapper Responds to Trump's Florida Debate Tweet: 'Thanks for Watching CNN, Mr. President!'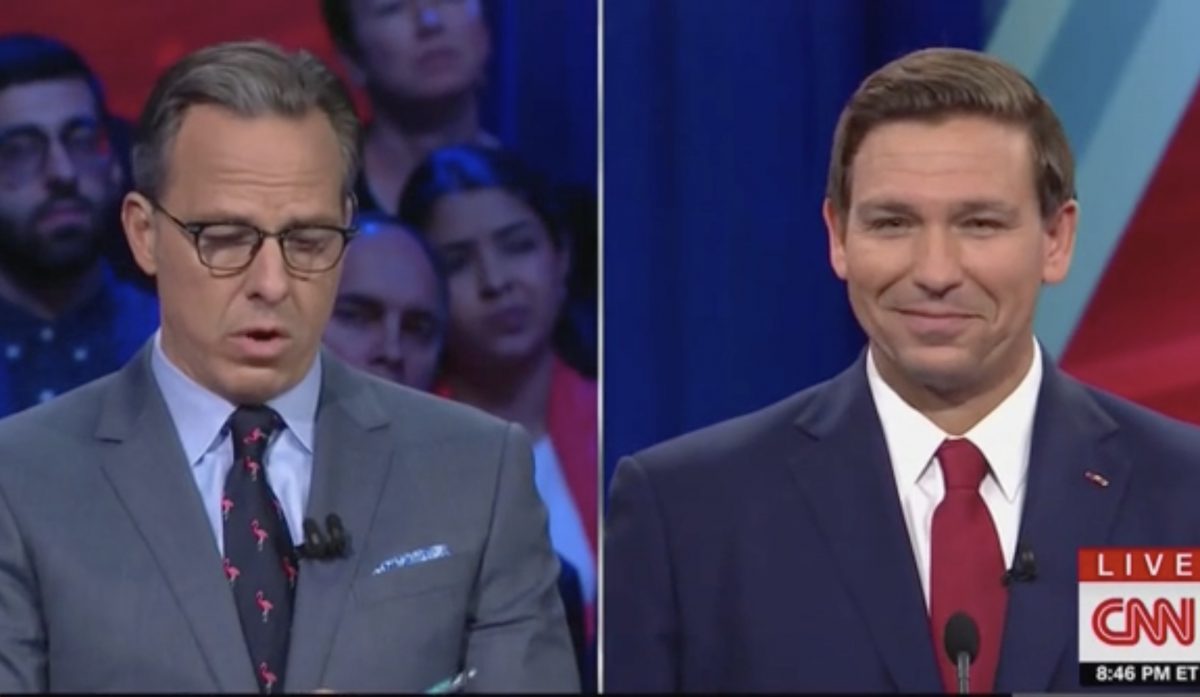 During the CNN televised Florida Governor's Debate between Democrat Andrew Gillum and Republican Ron DeSantis, talk turned repeatedly to President Donald Trump.
And it seems Trump himself was watching.
Shortly after the debate, Trump tweeted that "DeSantis had a great debate victory tonight against Andrew Gillum, a mayor who presides over one of the worst run, and most corrupt, cities in Florida."
He added: "Ron will build on the great job done by Governor Rick Scott. Gillum will make Florida the next Venezuela!"
Trump's line about Gillum presiding over the worst cities is very similar to what DeSantis himself said during the debate, at one point prompting Gillum to declare "Ron is being Don, and that's Donald Trump, neglecting all sense of reason and facts."
Yet as debate moderator Jake Tapper noted, Trump's tweet also shows POTUS was indeed watching CNN.
"Thanks for watching CNN, Mr. President!" Tapper wrote.
Trump has repeatedly claimed he doesn't watch CNN and just today called the network "fake news."
[image via screengrab]
Have a tip we should know? tips@mediaite.com