Japanese PM Dodges When Asked if U.S. Govt Asked Him to Nominate Trump For Nobel Prize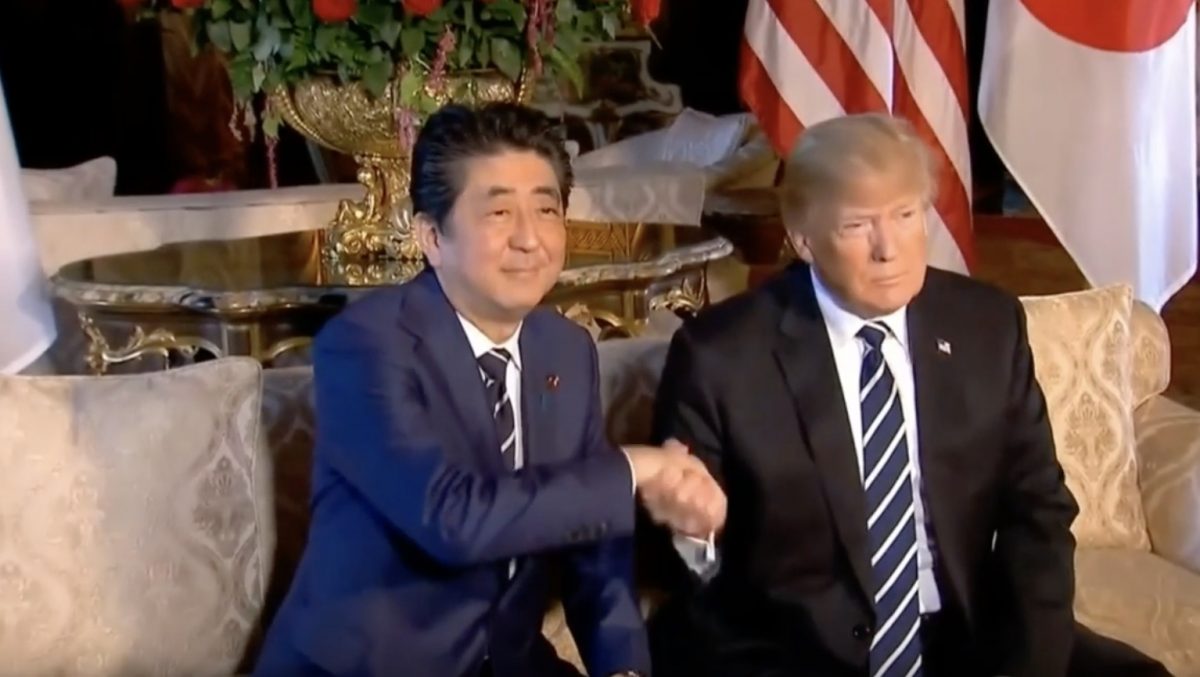 Japanese Prime Minister Shinzo Abe is not denying a report saying he nominated U.S. President Donald Trump for the Nobel Peace Prize because he was asked by the White House.
Asahi Shimbun, one of Japan's largest newspapers, ran a report on Sunday that said Abe nominated Trump for the award after the president's denuclearization summit last year with Kim Jong Un. The article was based on sources within the Japanese government, and it came out after Trump's press conference on Friday during which he bragged about receiving a copy of Abe's five-page nomination letter to the Norwegian Nobel Committee.
Intriguingly, Asahi's report says Abe was prompted to nominate Trump after receiving an "informal" request from the U.S. government.
According to the sources, the U.S. government "informally" asked Tokyo to nominate Trump after he met with North Korean leader Kim Jong Un in Singapore in June, the first-ever summit between the two countries.
According to The Guardian, Abe was asked about the story in a parliamentary session, and he responded by issuing a non-denial.
"In light of the Nobel committee's policy of not disclosing recommenders and nominees for 50 years, I decline to comment," Abe said. "I never said I didn't [nominate Trump]."
— —
>> Follow Ken Meyer (@KenMeyer91) on Twitter
Have a tip we should know? tips@mediaite.com