Jeff Flake Met With Cable News Execs at CNN and MSNBC For Potential Post-Senate Job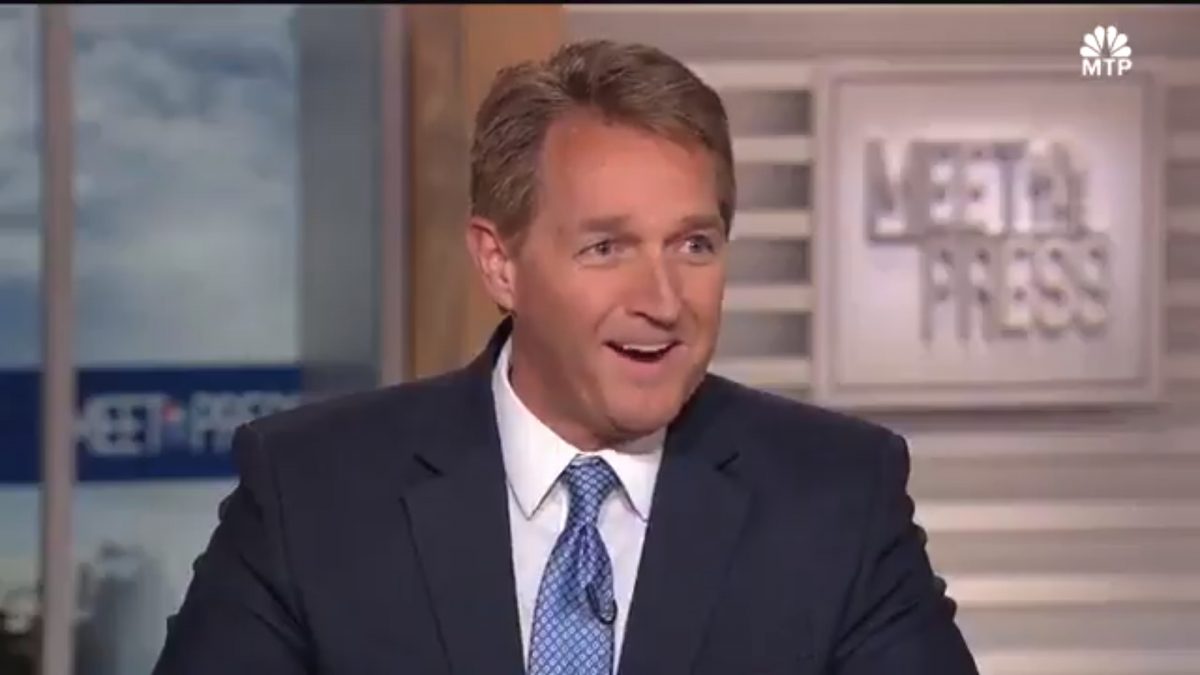 Republican Senator Jeff Flake of Arizona is already planning his post-congressional future, as he reportedly ditched Senate votes earlier this week and met with executives from MSNBC and CNN instead.
Per a report from The Daily Beast, Flake — who has built his brand in the past couple years on being an anti-Donald Trump voice in the GOP — met with MSNBC's Phil Griffin and CNN's Jeff Zucker. He is not seeking re-election in November, leaving his post-Senate future wide open.
"That's down the road—that's six months," Flake said to The Daily Beast when asked to comment on the meetings.
Presumably, Flake would fill the now-cliché role of #NeverTrump conservatives who sound off against the president on cable news panels — à la, Bill Kristol and Rick Wilson. Additionally, a number of other Republicans lawmakers have made cable news their post-congressional homes, as former Congressmen Charlie Dent and Jason Chaffetz signed with CNN and Fox News, respectively.
As for Flake, the Arizona lawmaker has butted heads with Trump repeatedly during his time serving alongside the current GOP administration. He even published a pundit style book that revolved around lambasting the president and suggesting he does not represent true conservative values.
[image via screengrab]
Follow the author on Twitter (@calebecarma).
Have a tip we should know? [email protected]