Jeff Flake Speaks on Kavanaugh, Decision to Call for Investigation: Being Confronted 'Struck a Chord'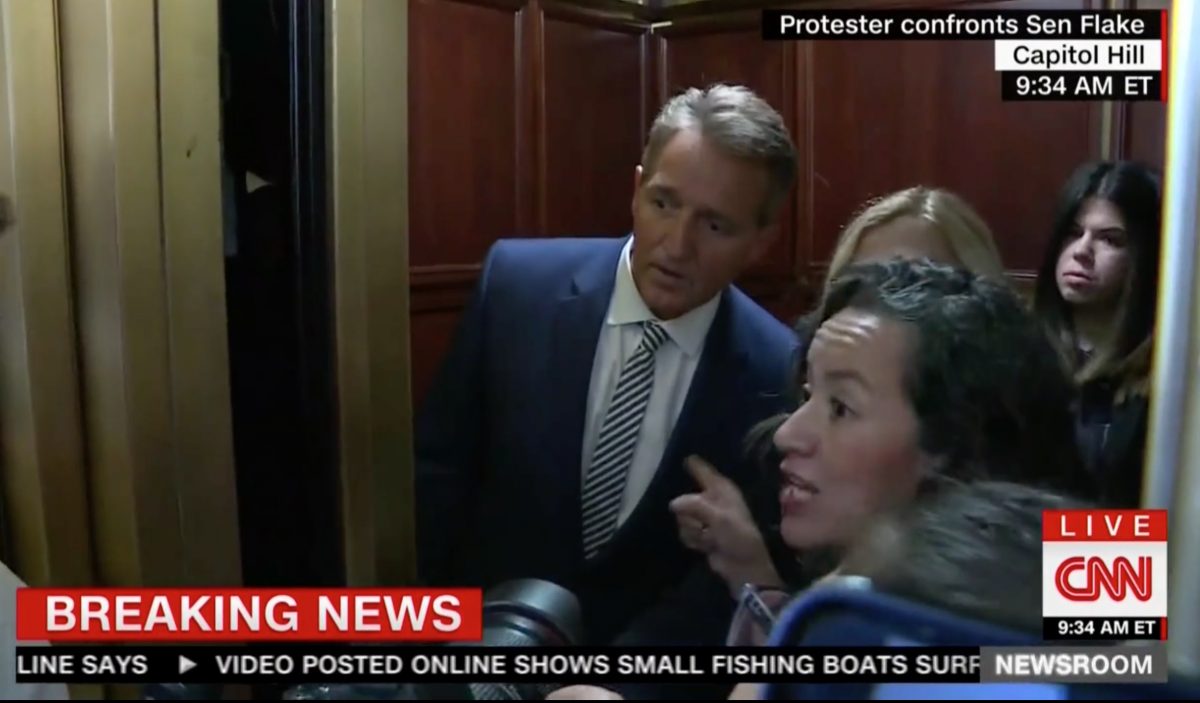 Senator Jeff Flake is defending his decision to call for a delay on the Brett Kavanaugh floor vote to allow for a one-week supplemental FBI investigation.
Flake spoke with The Atlantic's McKay Coppins last night and said, "I don't know if there was any one thing, but I was just unsettled."
He lamented the "food fight" going on between committee members of both parties and indicated he was swayed by Democratic colleague Chris Coons' "impassioned plea" for a one-week delay.
But in addition to all the calls and emails he got, Flake was confronted by sexual assault survivors yesterday, one of whom told him, "What you are doing is allowing someone who actually violated a woman to sit on the Supreme Court!"
This is what Flake said about that stunning moment:
Obviously, it's an uncomfortable situation. But it was—you know, you feel for them. It was poignant.

I mean, keep in mind, their agenda may be different than mine. I think some of their concern was how Kavanaugh would rule on the court. They may have been there prior to the allegations against him because of his position on some issues. But it certainly struck a chord.
Before his call for a delay, Flake said that he planned to vote for Kavanaugh. He reiterated to Coppins that unless the investigation turns up something, he still plans to do so.
You can read the full interview here.
[image via screengrab]
Have a tip we should know? tips@mediaite.com
Josh Feldman - Senior Editor